Where is marketgoo's Agency Pack?
You might be wondering where our Agency Pack page is. We'll get to that soon, but first, a little backstory.
Our relationship with Agencies has always been great – we actually have a sister digital agency that taught us many lessons and continues to give us insights on what pain points Agencies have, and the value they need to offer their clients. Armed with this experience and information, we created and launched the Agency Pack in 2016.
It was great for our Users that happened to be Agencies and were looking for a solution that allowed white label SEO reporting for their clients and enabled them to manage all their clients' SEO tasks from a single platform. We worked hard and fast for this release and were happy to have  a product that spoke to the needs of Agencies offering SEO services.
However, when we kicked off this year we made a significant pivot in terms of where we are focusing our resources and specifically what our product lineup should look like.
We've made the decision to be brave, and at least for now, put a pause on the Agency Pack. We want to continue to offer our users constant improvements by having a laser focus on the upcoming drastic improvements to PRO and LITE and other new developments. In the coming weeks and months you'll see for yourselves the changes we're referring to!
We encourage Agencies interested in marketgoo to consider joining our Referral Partner Network, where they will receive unlimited recurring commissions for referring our tools to their audience and current clients.
Stay tuned for more changes!
Rock On,
The marketgoo Team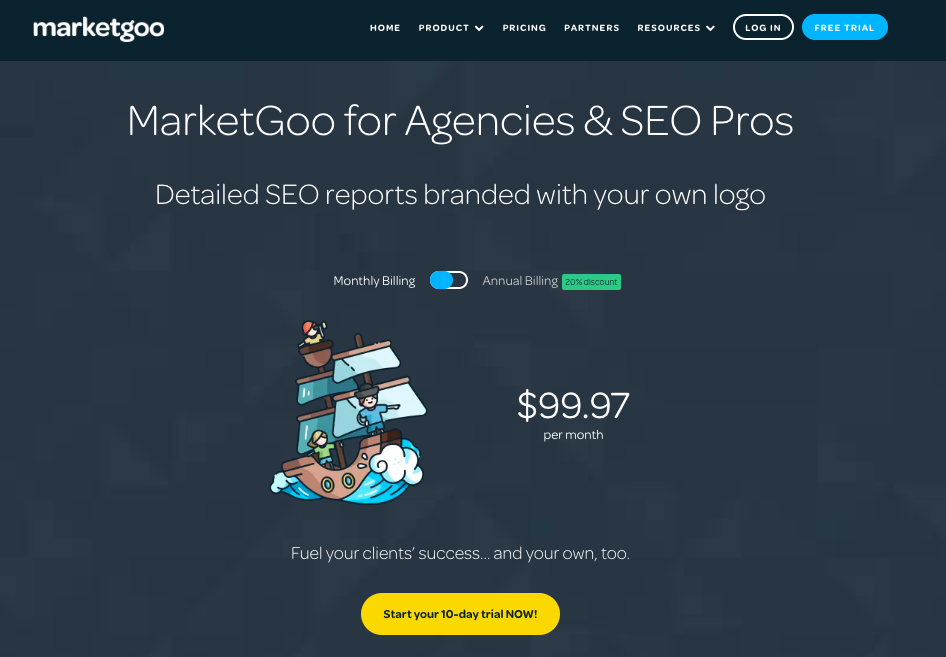 So long…for now.