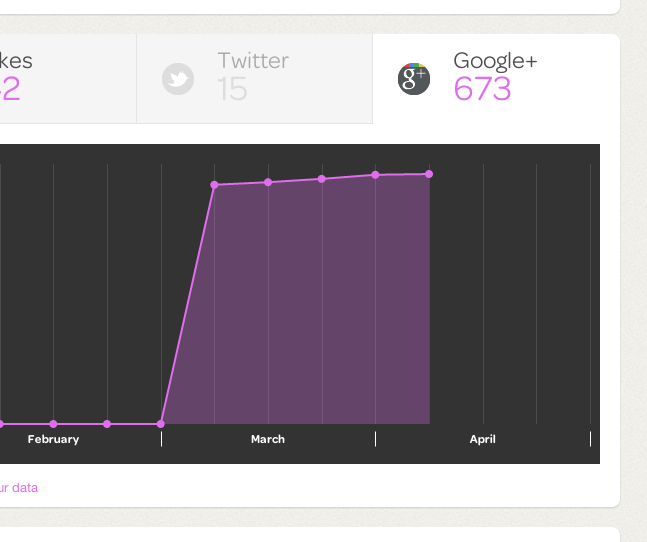 marketgoo has been improved to make the tool more intuitive by adding a social media metrics comparison tool to the Results section. Social media activity are important signals for search engines and social media sites.  With this upgrade our users would be able to easily analyze their social media activity and also compare this data with their competitors.
Social media metrics
Now we measure your public activity on social media sites. We count the number of times a specific URL appears and had been shared in Facebook, we measure Twitter mentions of your website and Google+ activity.
Comparison tool
Keeping an eye on competitors is important to benchmark online marketing activities. Now it´s easier to compare your metrics with up to 4 competitors.
Try marketgoo now and test these new features on your site