We are excited to announce our attendance to the cPanel Conference 2013, in New Orleans. We are sure we will make some great networking and are eager to listen to some of the keynote speakers such as Aaron Phillips (VP of operations of cPanel), Christian Dawson (COO of Servint), Robert Marsh (President and CEO of eSigns.com) or Peter Pollock (Author of Web Hosting for dummies).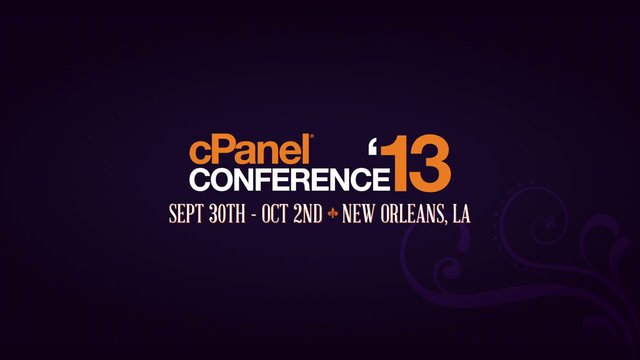 But we are not crossing the pond empty-handed! We have a surprise for the conference, and while we are still polishing the final details, we can advance you that we will have a cPanel plugin available!
So, very soon, hosting companies all around the globe will have an additional opportunity to increase their revenue by integrating our system in a few simple and pain-free steps.
We are also adapting our service to such occasion with an improved platform, which provides an additional value to consumers, as it includes a set of free unlimited tools that add value to any hosting proposition by themselves.
If you are attending the conference, let us know, we will be glad to meet you and show you our innovations and how can you benefit from them.