The New Goo
Since marketgoo was founded in 2012, it has evolved a lot: internally as a company as well as the products it puts out to end users and hosting companies. We've finally put a 'face' on that evolution, and you can see it in the new application design, in our new website, and in our new mascot, "Goo":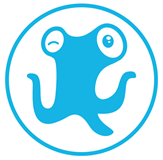 The evolution of the "look and feel" of our application is only one part of the new marketgoo. In response to user demands, we've updated all our recommendations, making optimising a website easier than ever before. Additionally, we've included simpler instructions, and added even more tasks to each section, putting some emphasis on mobile and social, while making technical SEO a little easier to digest. The way you work within the app should be more intuitive, and our Knowledge Base has also been updated, should you have any questions.
What else is new? Keep reading!
marketgoo v1 to v2: out with the old, in with the new:
Trials
Before, if you decided not to become a paying marketgoo user you were automatically 'downgraded' to the Free SEO Pack once your trial was over, which gave you basic pointers on how to continue improving your site.
Now, you have a 10 day trial after which you become a paying Evolution user (on a month-by-month basis, no annual commitment necessary) or cancel your subscription.
Why? The Free SEO Pack was great for its time! A minimalistic, no-frills approach to fixing what needed to be fixed. No more, no less. While this was helpful for some users, we found that the majority of our user base needed a tool that would offer a little more guidance and explanations for each improvement they needed to make for their site, as well as making sure they were consistent with their use of the tool.
Plans
Before, you could be on the aforementioned Free Starter Pack, you could go a little deeper with monitoring your site's main metrics with Monitor, or you could dive head-in with Evolution.
Now, we have a single plan, Evolution. This is a comprehensive plan which gives you access to tasks and recommendations across all areas that contribute to the success of your site, as well as a report of your results, management and tracking of your competitors and keywords (don't get keywords and their importance? we'll explain them to you!). You can send tasks to someone else to be completed, you can snooze them for later, and you can let us know if any of them seems a little too complicated. We'll walk you through it! It combines the best of our old plans into one new, affordable package.
Why? By observing our users' behaviour, we realised that for most websites, a single solution like this would be ideal. Because most SMB website owners are very clear about their need for improving site traffic, performance, and increasing the amount of business their website helps generate, they will all benefit from what Evolution has to offer. In some of our Partner's marketplaces, for instance, Namecheap, you will see two versions of marketgoo offered. The difference is that some users have brand new websites that have highly specific challenges and priorities, and feel that they need a tool which eases them into optimising their site and gets a few things automatically done for them first.
What else have we been up to?
Go ahead and try out the new marketgoo, browse our new website or run a Free Website Report. Optimising your site and growing your business is just a few clicks away!