The clock is ticking, and we are just 5 days away of the start of the cPanel Conference '13 at New Orleans, LA.  Our team is very excited about this show, since besides the interesting networking we are going to present our latest product, marketgoo for the cPanel app catalog.
It has been a hectic month, trying to have everything in place for this conference, but the hard work has paid off and we will be able to showcase the demo to any visitor that comes by the stand.
We are very confident in our new product, since we haven't just developed a plugin to the product we already had. Our vision was to take it further, and to adapt the whole product and consumer journey specifically for webmasters and SMBs getting to know marketgoo through their cPanel hosting providers. Among other benefits we have revamped:
Free website SEO audit that includes Search Engine submission, website health scanner, SEO traffic, keyword rankings, popularity check and competitor study
Comprehensive upsell path with different levels to adapt marketgoo to different SMB requirements, maintaining always the non-technical and ease of use approach of marketgoo
Improvement of customer experience management procedures
New partner portal to manage and receive revenue shares effectively
Easy and hassle free integration with any hoster that uses cPanel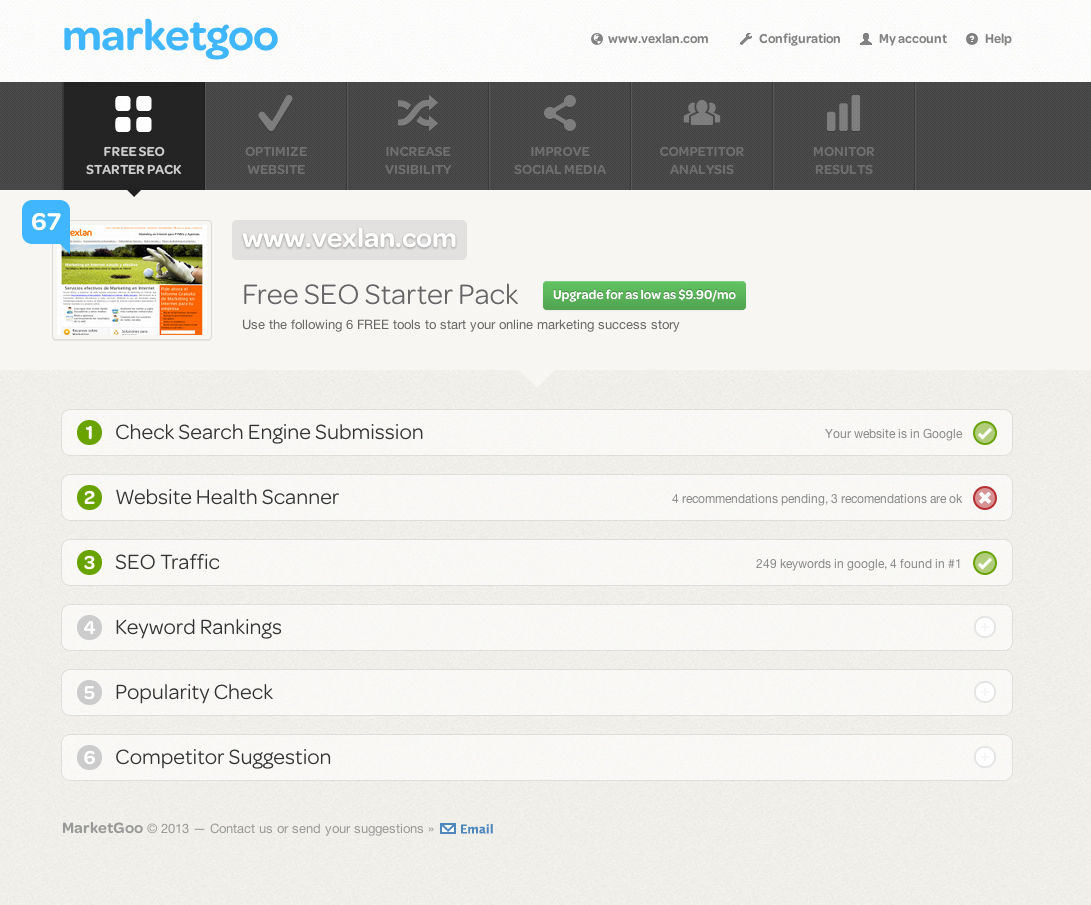 From now, hosters will be able to monetize their SMB customer base by offering marketgoo, the easiest and most effective website marketing tool.
How to connect:
Visit our booth #111, Royal St., where you will meet Wences, our CEO, and Roberto, our Head of Business Development
Arrange a meeting on advance with us. Please write to [email protected] and we´ll happy to arrange a meeting.