We´ve got an strong commitment to extend our solution globally. Online marketing tactics and data differ from one country to another. We are constantly adapting our solution to different search engines and local data.
Our new release is focused on extending market availability.
So from today, we are happy to announce marketgoo is available in the following countries:
AR – Argentina

BR – Brazil

DE – Germany
ES – Spain
FR – France
IT – Italy
MX – Mexico
PT – Portugal
UK – United Kingdom

US – United States
Users will be able to update target countries in the app configuration page.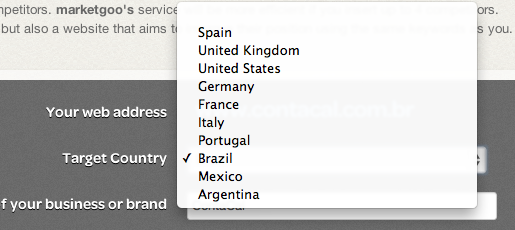 Languages we are supporting right now are English and Spanish.
Img by ronwls