Our why is to build a company with a unique Culture, that creates impactful digital products.
Providing Web Presence Providers with SEO solutions that they resell.
It's just the Co-Founders Wences & José Miguel, with Roberto in Sales. We acquire our very 1st marketgoo users.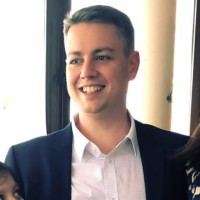 Jaime Muñoz
Head of Engineering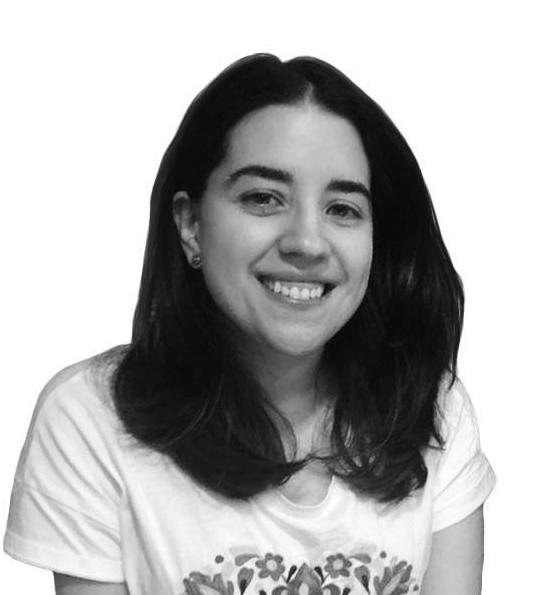 Larissa Murillo
Head of Marketing
David Roch
Head of Product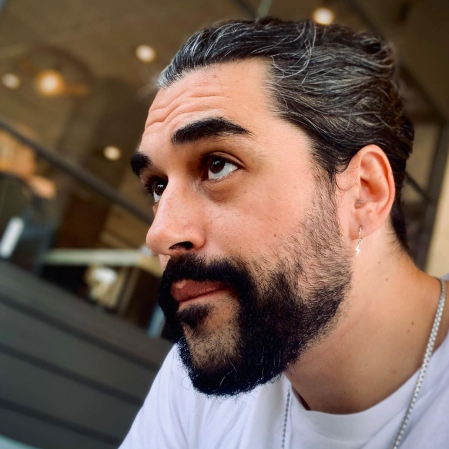 Pedro Parra
Frontend Engineer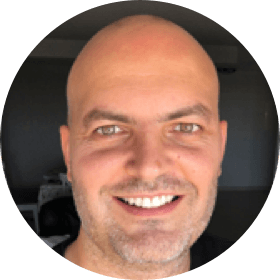 Diego Pascual
Frontend Engineer
We enter Phase 2 of our Culture phases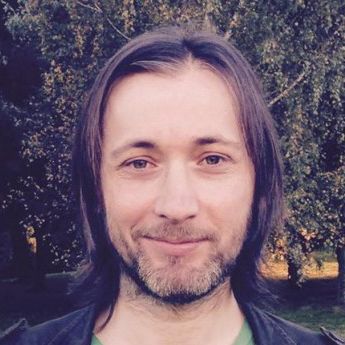 Óscar Otero
Product Designer
We start shaping our marketgoo Operating System (mOS)
We enter Phase 3 of our Culture phases
We launch our Self-set Salaries experiment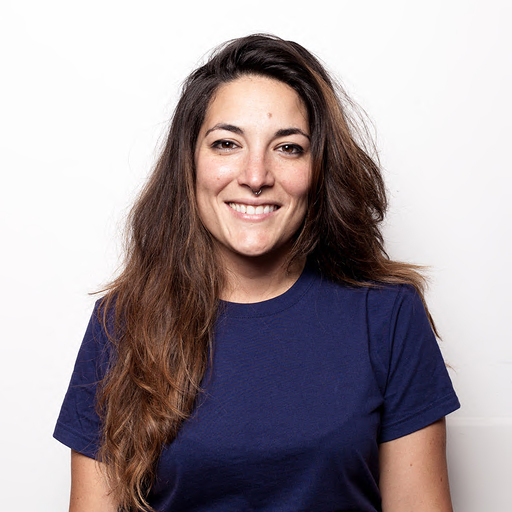 María Blanco
Frontend Engineer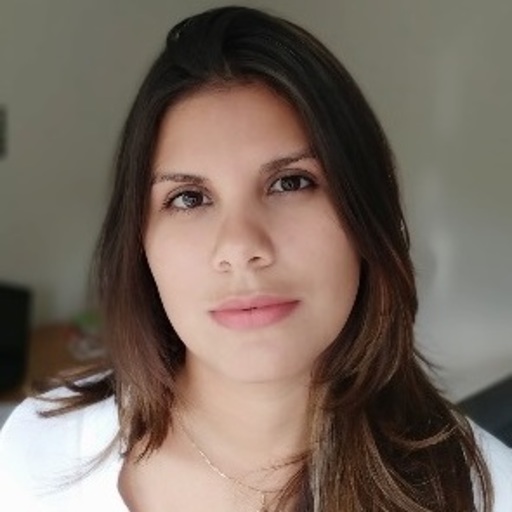 Grisel Matos
Frontend Engineer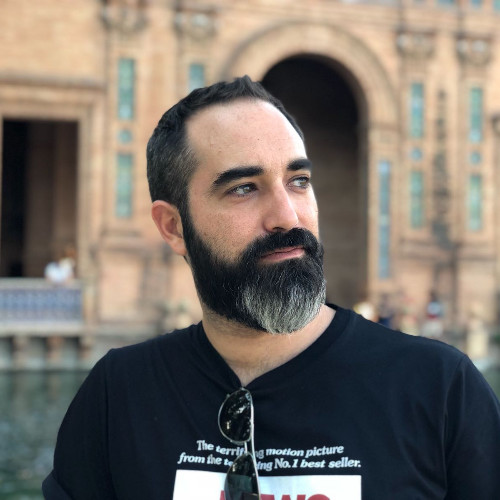 Miguel Romero
Frontend Engineer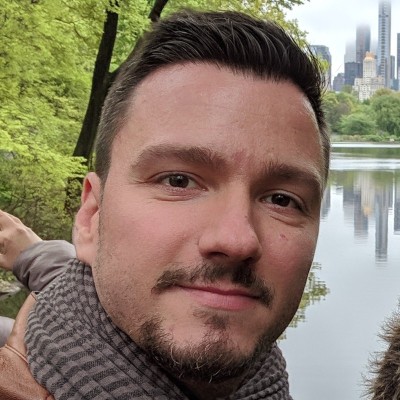 Óscar J. Baeza
Backend Engineer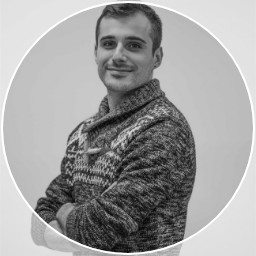 Démian Freau
Partner Success Manager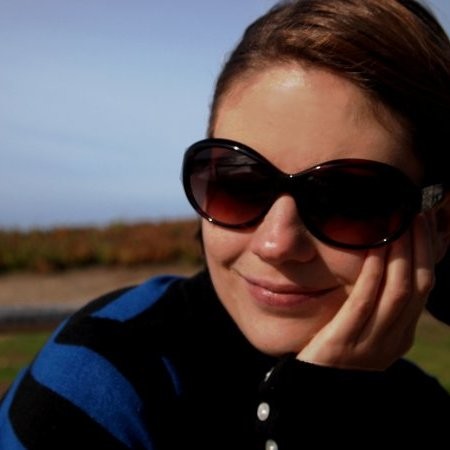 Sonia Alemany
Product Manager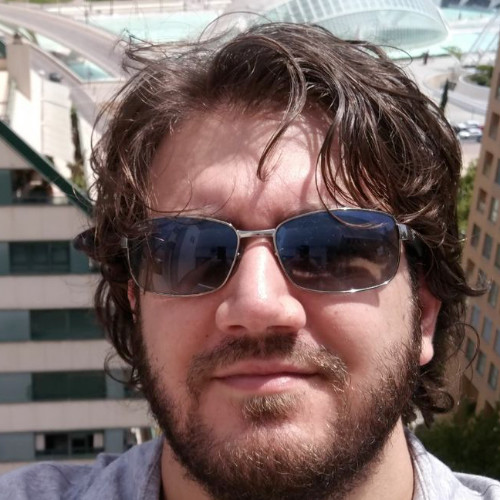 Joan Morell
Backend Engineer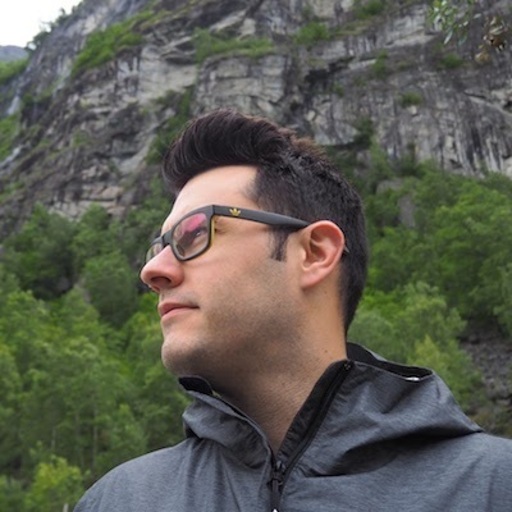 Oscar Bustos
Frontend Engineer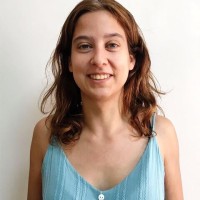 Elisabeth Osuna
Product Designer
Luis Miguel
Frontend Engineer
Miguel Angel joins the team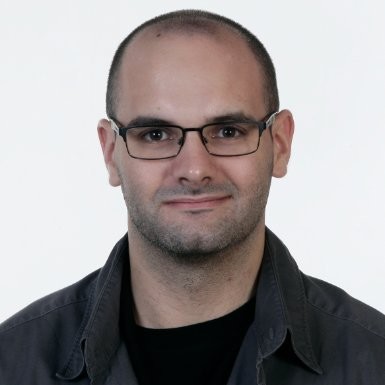 Miguel Angel Yáñez
Backend Engineer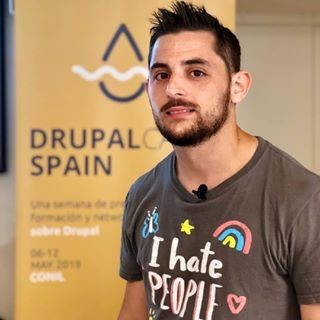 Samuel Solís
Backend Engineer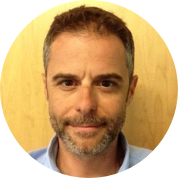 Roberto García
Head of Partnerships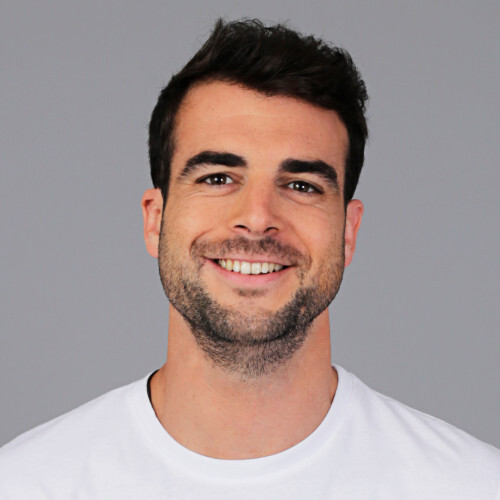 Jaume Freixa
Head of Sales
We believe in each other's abilities, truthfulness, and positive intent, fostering transparency and open communication. We rely on each other to grow and pursue our shared objectives, supporting others when they need to be vulnerable, offering constructive feedback and diverse perspectives to drive continuous improvement and innovation.
We understand marketgoo's purpose and are committed to working in a common direction while being flexible enough to adapt to change, uncertainty and disagreement.
We take ownership of our work and proactively contribute to team priorities, ensuring a positive impact through continuous learning and action.
We foster a positive and supportive work environment by being respectful, helpful, and empathetic, recognizing our colleagues' contributions and achievements.
🎼 Collaborate effectively
Effective collaboration and communication, respecting others' time, committing to decisions, and using English as our primary language.
Continuous learning and growth through retrospectives and reviews, striving for "Wisdom Growth," while team members take ownership of their careers and proactively grow with the company's support.
We take ownership and accountability for our work, committing to clear plans of action and best interests of the team, while being bold, managing risks, questioning everything, and showing firmness in decision-making.
We prioritize trust through consistent, rigorous, and reliable work, upholding strict standards with precise language and numerical support, and paying close attention to results and our individual contributions.
💆🏻‍♀️ Take care of yourself
We prioritize long-term excellence through self-care and a productivity mindset, focusing on working smarter rather than longer hours, and finding the optimal setup for each individual.
We prioritize simplicity, staying lean and agile, and valuing processes without allowing them to hinder our progress.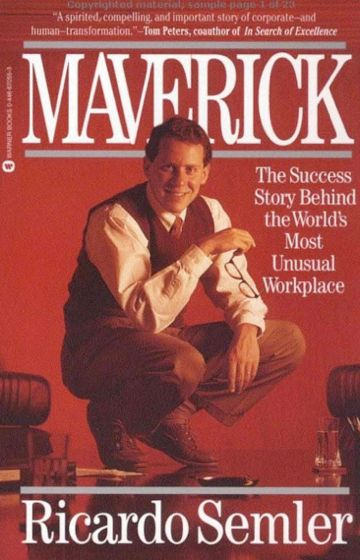 "The author chronicles a family business: a manufacturing company in 1980's Brazil, that created an amazing Culture, eliminating bureaucracy and unneeded middle management. This was, and still is, a revolutionary achievement. If your startup's values include trust and radical honesty, this is your book.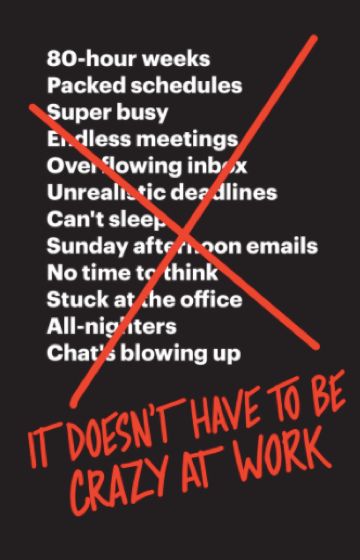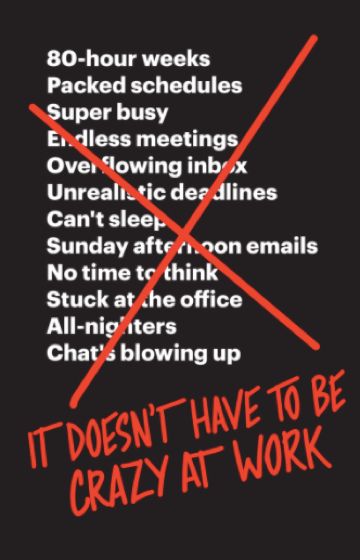 It Doesn't Have to be Crazy at Work
Jason Fried & David Heinemeier Hansson
"The guys from Basecamp know that work should be something beyond a soul crushing time-suck. This no- fluff book guides you on being calmer, more productive and prioritizing your team's wellbeing while reclaiming your time."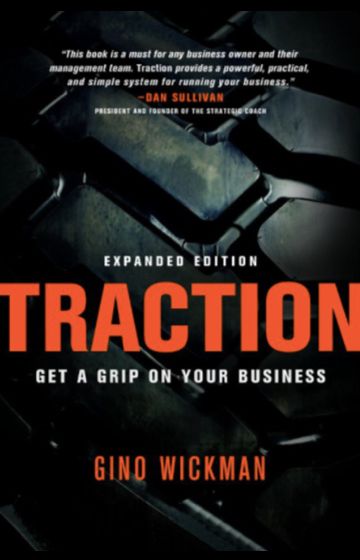 "Learn from a simple but powerful company operating system that will give your leadership team more focus and enable you to effectively tackle issues and optimize people, processes, execution, management, and communication. We developed our own marketgoo Operating System based on this book."
Going fully remote was nice, but the real benefit was in going fully asynchronous. Here are a list of the benefits we've seen at @Gumroad:

A thread 👇🏽

— Sahil (@shl) January 29, 2020
Good communication in a remote team:
* Write status updates
* Communicate the obvious
* Format your writing effectively
* Confirm decisions to move them forward
* Offer conclusions in long discussions
* Make decisions transparent
* Take initiatives and deliver on your promises

— Alex 🌚 (@alexmuench) December 19, 2019
How to thrive as a #remote worker

1/ Be nosy as hell.

Remote work can obscure the "big picture" view of your company, so read every public doc, spreadsheet, email and Slack thread. Leave unsolicited opinions in areas that interest you, or where you can add value.

— Ryan Law (@thinking_slow) January 24, 2020
mOS - marketgoo operating system
Office
We are 100% remote! We currently have no office, but once upon a time we did have one in Madrid. In total we had 4 different office locations.
From home
Many people work from home. We have a budget to outfit your home office. Please get a good chair and a good desk.
From coffee shops
Some of us choose to work from coffee shops or other third spaces. When you're on cafe wifi, please be mindful of security.
From a coworking space
A few of us enjoy working from a coworking space and the opportunity it provides to network and be part of a community. We offer a €200/month for this setup.
As a new Gooer, you'll be provided with 2 checklists that you should review and complete. Additionally, in the Culture section of our Notion workspace, you'll see there are all the tools you need to set up (and how to access them) an explanation on how we do things at marketgoo, and a Who's Who section so you can put a face to the people you'll be communicating with!
Meetings held on a fixed basis in the calendar and compulsory for team members to attend are the Quarterly and Annual Meeting Pulse, and for the Leadership Team, the Bi-Weekly Meeting Pulse. These follow a strict Agenda that is shared beforehand, and is available on the mOS section of our Notion workspace.
Meetings held on an spontaneous basis as consequence of daily work needs should observe the following:
Time Off
Learning Budget
Hardware Budget
Travel Expenses
Self Set Salary
Official Language
Time Off
All employees have 22 working days per worked year in addition to national/local holidays.
Madrid Holidays are considered "off-days" for most employees regardless of from where there are working. If you want to observe your local holidays, let your team know!
Due to our Goompleaños policy every employee also has their birthday as an "off-day".
If an employee misses a holiday or a Goompleaños due to a compressed working week, they can take a substitute day as time off. Employees who want to take their substitute day must inform their manager and team mates.
We encourage you to not take more than 2 weeks holiday outside of July and August, when the market and company has less activity. The rest can be spent freely along the year.
If you need flexibility vacations to match your personal needs, talk with your team manager.
Talk with you team manager at least 2 months before to fix your dates in the company calendar and adapt the company plans for these dates. If you cannot find such anticipation, then at least 1 week notice is needed.
Also talk with your teammates to be sure somebody remains in charge of urgencies or unexpected problems during vacations (don't leave all during the same days).
Make sure you put your availability online on the marketgoo calendar and that you set yourself "Busy" so no one accidentally books you for a meeting.
Your vacations are yours. Enjoy and disconnect.
Turn off your notifications and set up an "I'll be off email" so any external stakeholder will be warned. If you are needed due to an urgency your manager or team mates can call you.
Be flexible. Your manager will always try to fulfill your needs, but sometimes it's not possible due to the team organization.
You manager and team mates will always try to respect your days off, but let them know how to locate you in case of an emergency.
Before leaving talk with your teammates and explain to them anything remarkable about your projects. This will minimize the chances of disturbing you during your vacations.
Learning Budget
Hardware Budget
Travel Expenses
Self Set Salary
Official Language
OKRs (Objective & Key Results)
Our past retreat locations
To see more tools used by specific teams, visit their section on our Notion workspace.
Recap of some our our past Retreats
Our B-Reel of day to day happenings!
"Sharing your fears and challenges with like-minded people who are also going through something similar is one of the best tools to prevent and overcome burnout and validate assumptions."
"'I'm not the owner of the culture,' marketgoo founder and CEO Wences Garcia says. "It's the team together that is creating the culture of the company and the values we want to reinforce.'"
"I felt we were a success as a company even before we turned a profit. It's a matter of defining success. Today, we are successful margin-wise but our culture and model was a success even before!"
"The Founder needs to be on top of Culture from the beginning that's why I also self-style as Head of Culture — I see it linked to our Business Objectives and Values."
Being a fully-remote company for almost a year now. Two weeks per year we celebrate our team retreats. A week for bonding and reflection. Under lock-down, we are doing a two-day event using @HeySummit We've missed each other but that is not a stopper for us to adapt and progress pic.twitter.com/Q32yJofCVv

— Wences Garcia (@wencesg) April 2, 2020
Hoy deberíamos estar cogiendo aviones para juntarnos todo el equipo en algún lugar del país.

Haremos un retreat virtual desde casa.

Ni un ápice de queja, estamos todos bien y el proyecto también. Ganas de achucharnos fuerte pronto, eso sí. pic.twitter.com/L5at1tx7Ur

— David Roch (@davidrochg) March 30, 2020
As a company founder I've lived through years of frustration and feelings of lack of control until I discovered the existence of the Visionary & Integrator roles via @EOSWorldwide.

This concept completely changed my working life!

— Wences Garcia (@wencesg) April 14, 2021
En 2015 vi cómo @peldi explicaba su programa de "profit sharing". Me parecía que un reparto de beneficios cuando la fase vital de la empresa lo permitiese podría alinear nuestros intereses.

2020: hemos repartido un total de 120K EUR en profit sharing en @mktgoo >

— Wences Garcia (@wencesg) March 3, 2021
Ni somos una startup, ni nos valen la mayoría de vuestras lecciones de tinte generalista, ni creemos que haya que ser gigantes para crear impacto, ni siquiera nos identificamos con un territorio, somos ambiciosos pero humildes, vamos rápido y despacio ...

— Wences Garcia (@wencesg) December 2, 2020