Great decisions at marketgoo start with a "why". We made the decision to close our Madrid office in June 2019, before the pandemic, when it could have been considered a more controversial decision. So why did we do it?
We used to say: "We have an office in Madrid, but everything happens remotely first" and that phrase had some inherent anomalies. No more than 4 people went to the office consistently. I usually spent 3 full days at the office at most. But the rest of the team was and still is distributed in about 3-4 time zones.
I must admit that having an office is not a natural thing for me. I've worked in very nice offices but when it was our own time to have a nice office space, we always struggled.
Some weeks before we made this decision, we even hired a lovely decorator to improve our office. It all was so unnatural. We were sharing that idea with the team, the distributed team, while they were working from everywhere but the office.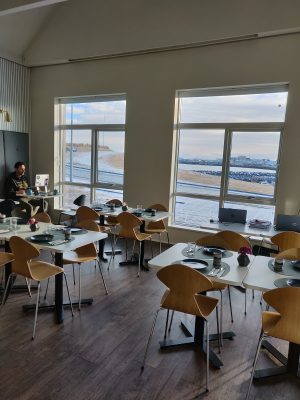 So when my wife asked me: "So you're about to spend money on an office when you claim you are a distributed company, why is that?" the first thing I did come Monday was freeze the decoration process and start asking office pals about that idea.
Is it crazy that we're thinking about closing the office? Aren't we a remote-first company? Why do we force members to come to this specific location? Why is the company supporting this office?
Several conversations and reflections started to arise. Excitement about the thrill of something new towards our flexibility and freedom. Concern about losing efficiency. Worry about the impact on some existing office dynamics.
We elevated the case to our Culture team and after some deliberation, the decision was made: We are closing the office! No more "Sebas, juder, remember to turn off the A/C when leaving!!!" 😀
Some implications we discussed:
We'll benefit from the leveling of our team playing field. No more than two levels of communication.
We may face a challenge to hire people that need an office environment, but we prefer to leverage on remote talent.
Members will benefit from less commuting time as we'll be able to choose where we work from.
Informal communication is something that used to happen at the office. We should seek a mindset change. Some of those informal conversations are important and we need to find ways to make that happen somehow.
We will have to put effort into making our operating system to work for a truly 100% remote company. Our retreats and Q meetings won't be enough, we'll need to improve our rituals.

I love the rituals idea as a way to have some interactions but not forcing or altering team members' calendars. For example: we are thinking about having an open, standing invitation to lunch and a meeting room every Wednesday in downtown Madrid. Others would be encouraged to participate in similar activities in their areas or decide to have some face to face gatherings when possible. We shouldn't deny team members the possibility of meeting.

Also, we are planning on improving our relationship as a team through storytelling. Instead of just posting reports and updates, we are testing the creation of stories and uploading videos of the updates.
We should be tougher on reporting, OKRs, goal accomplishment, communication of what we are doing, etc. The company should provide resources (Budget, team assistant) to make the process work better.
35K €/year of office related savings that would benefit our profit sharing.
A budget for alternative remote-working efforts. Allocation of 200 €/month/member for co-working space. But we are willing to spend more discretionary budget on activities that improve our relationships, let's say nice dinners, renting a cooking place or a space for the team to play music (if you haven't yet heard of our band, The Broken Links, you will soon!). Also willing to improve our members own working space if they need it.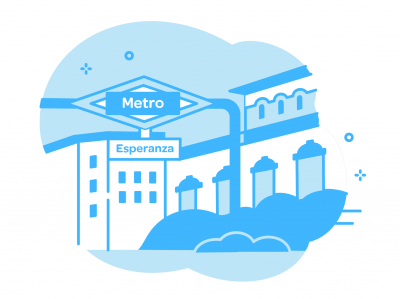 Additionally, this post actually brought some interesting debates back to the table:
Madrid was our informal epicenter because many of our team members live in, or close to, the city. Sometimes many of us can meet up there, but those who are further away can't. While we won't have an office any longer, will this mean that those who were in the Madrid office will fall into patterns of informal communication anyway? How can we approach this without being micromanaging?
In theory, everyone on the team should be afforded the same opportunities to meet face-to-face, socialize, talk shop and form camaraderie with peers and managers. What happens when some remote team members are so far away they logistically can't make that work?
Given our unique distributed workforce situation, will trying to be extremely strict and literal with "remote-first" lead to inflexibility – which is exactly what we've worked to avoid?
Should we look into hiring and maintaining people closer to a single timezone and not extremely far from Europe? Low latency communication is great, and meeting in person is important to develop and maintain a strong sense of shared mission and a shared energy.
Being remote-first isn't a line we suddenly cross but rather a road we're taking, where we want to redefine what remote-first looks like for us, and how to make it work for us.
We were aware that some dynamics could be negatively affected but at the same time this decision was a no-brainer for us. I think most of the team didn't feel like this was a major change as they were already working remotely, but the mindset change and this decision process made us better.
And I love remote, it allows me to work in cool places 😉
To see our company's remote profile, you can visit marketgoo on RemoteHub.