I'm very exicted to introduce you to Badger, a brand new tool from the group behind marketgoo SEO solutions. We want to make it easy and affordable for digital marketing professionals to create great looking, insightful customer facing reports.
Badger wants feedback.
Get the free trial and let us know what you think
!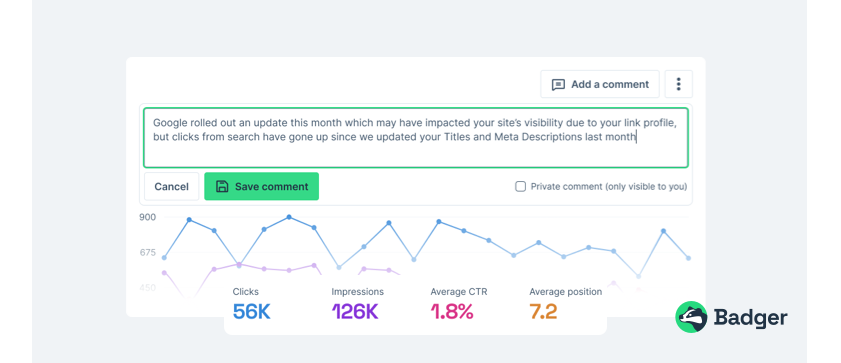 Since the launch of Badger has been an inflection point for marketgoo, I wanted to share how we operate, and how we articulate a multi-product strategy based on a company vision and 5-stage model. All together now!
Our organization has two main values that are pushing us through the creation of Badger: Wisdom Growth and Reach for the Stars.


Most importantly, creating something new is a group-ingrained desire.
We are very proud of our position in the niche space we operate in with marketgoo, but creating a spin-off app was a strategic decision to provide diversification value for our company.
Beyond shiny new things, marketgoo is 10 years old and we're investing and growing more than ever.
But our company vision is guiding us to create more impactful digital products while we operate a unique culture.
The 5 company stages we defined years ago
Our company roadmap consists on 5 stages, and we are currently at stage 3, where our goals are:
To test the market and survive creating a single-product bootstrapped company
To achieve product-market fit and grow our business in a niche
To have a considerable impact in the market and a healthy profitable business with our main product
To master the creation and market growth of other products, also known as effective diversification
To structure a portfolio company model that supports the creation of a flywheel of opportunities starting at point 1. for each opportunity under a common umbrella
About 6 months ago, we started building a framework to channel ourselves into stage 4.
David, our Head of Product explains this well (in Spanish) but basically we created a process to launch a new product within our company. It is a venture builder model that forces us to follow a systematic approach to building products.
We are always experimenting and this system is still an experimental approach. It provides us with a structured process and canvas to decide what to test next.
First, we announced a call for ideas internally and we had an initial filter of several ideas. A system like this is open for creativeness and we are always looking for inspiration – but most importantly we are listening to the market.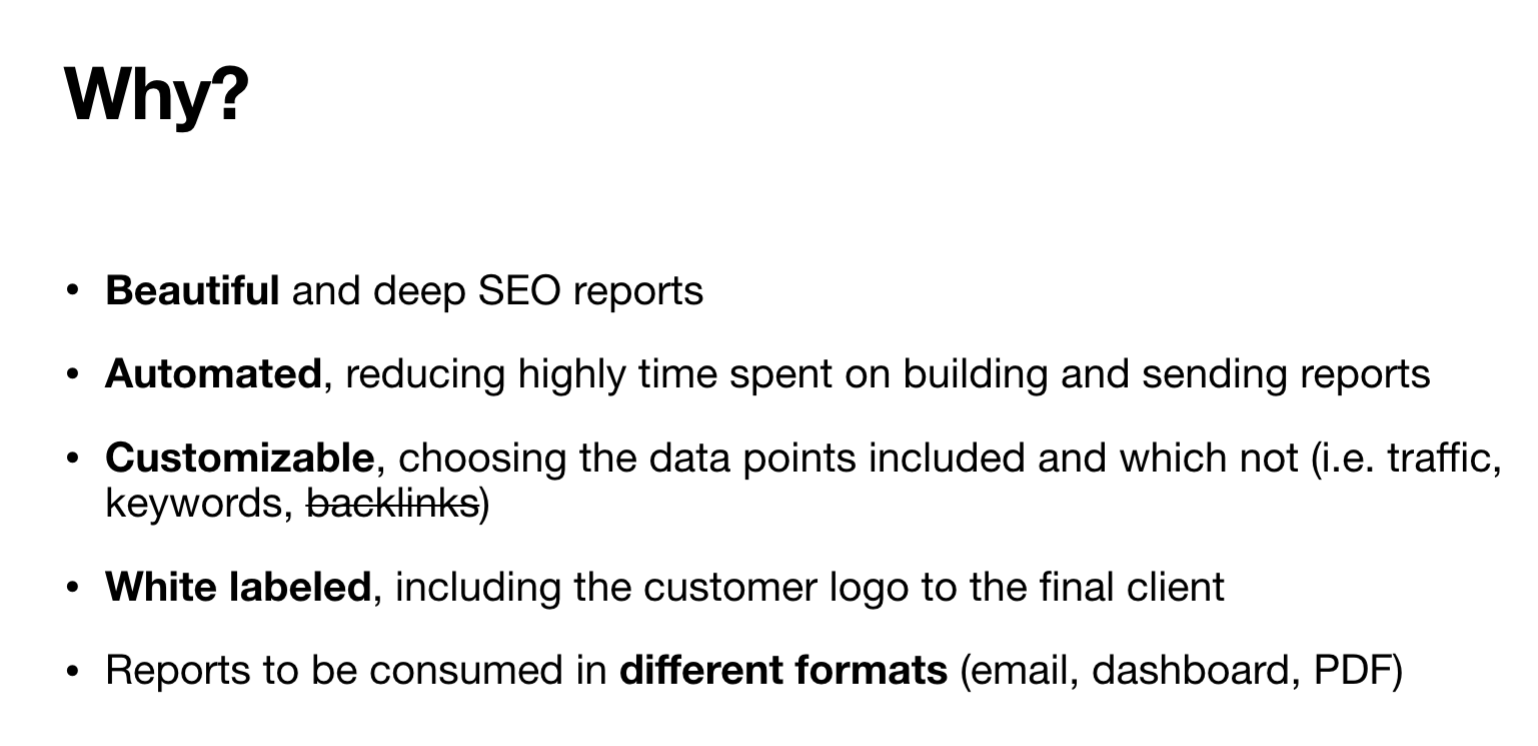 Concentric diversification
This concept is a strategy employed to expand a business by adding new products or services that are related to their existing ones. The goal of concentric diversification is to leverage the company's existing competencies and resources to enter new markets and grow its business.
Because Badger operates in the SEO and digital marketing business, it utilizes our core platform capabilities and our team know-how and is therefore concentric diversification for us. The market and ICP is different and the problem we are solving is different as well.
We filled part 1 of our ventures framework and found patterns in feedback from users who were looking into this problem. Then, we decided to create an operational spin-off with a dedicated internal squad to manage this new product design and creation.
6 months later, we are opening the doors of Badger for users to trial it and give input as we continue to build it.

Badger solves a problem
In marketgoo's main business, we have worked with more than 30 partners worldwide to reach hundreds of thousands of small businesses and help them improve their SEO.
However, these small businesses are increasingly relying on web professionals to take care of their SEO and digital marketing goals.
During our journey, we've found that smaller agencies and freelancers offering SEO and other digital marketing services face specific challenges around reporting when building and scaling their service businesses.
We are starting Badger with the aim of solving these problems for them, ultimately helping them operate and scale smoothly and successfully.
This is our USP
Badger is a budget-friendly reporting tool for agencies and freelancers, that automates SEO and digital services data collection and quickly generates easily customizable reports.
One of the main benefits of this new project for us is the ability to shape a problem-solving solution in constant conversation with the end-user.
We are still learning, but one of the things we believe is that the number of experiments (and their outcomes) will help us progress through the different company stages.
I actually started a digital marketing agency with my co-founder 12 years ago, and have personally experienced the frustration and time-suck that comes with client reporting.
I can't wait to see what you think after testing Badger. Your feedback is key.