Help us continue creating impactful digital products while keeping our Culture unique.
Our work starts with culture
to enable growth
We're a team with deep knowledge of the hosting industry as well as the SMB SaaS market.
Our SEO tools are made-to-bundle and have a high attach rate. Include SEO tools in your plans (and under your own brand) and instantly increase their value.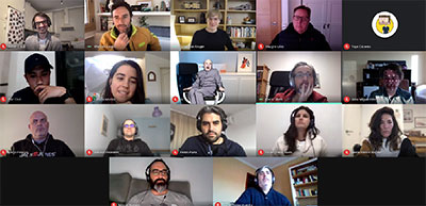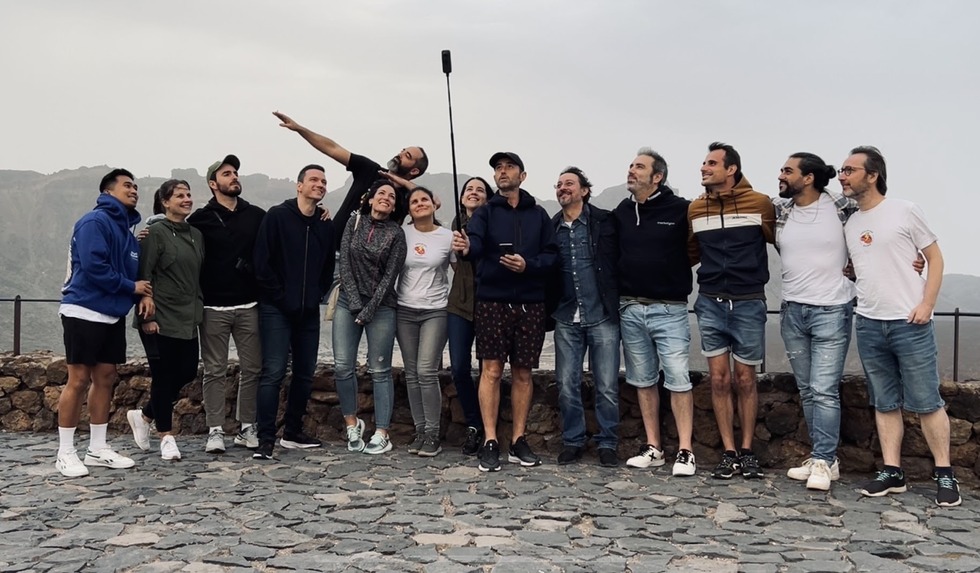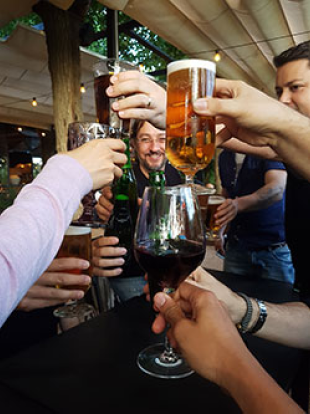 We run and operate
within our own rules
We adapted the EOS system to the way we work & the result is the marketgoo Operating System (mOS), used to align & synchronise our work, processes and policies to execute on our Vision.
We know what kind of company we want to be, & we take intentional and daily action to shape our
Culture
so it scales as we grow, and is aligned with the self interest of our team members."
⚡️ Be Flexible
Embrace and drive change.
🍖 Stay hungry
Don't let the good times hypnotize you.
🦉 Always be learning
Seek wisdom growth as a team and individually.
💯 Disagree & Commit
Be passionate about your ideas without being overly attached to them.
🙋 End-user in mind
We serve those who serve end-users and aim to satisfy them both.
☕ Embrace Simplicity
Peel away the low-value layers and strive for simplicity.
The roles that target, nurture, inform and delight our
Partners
& Prospects.
Sales & Business Development
Account Management
Marketing
Success
The roles that shape and execute on our
Culture
vision, & ensure team members' self interest is aligned with our 'Why'.
The roles that shape, design and execute on our Product vision.
Design
Engineering
Product.
The roles that embrace process, policy, planning, accountability, & strategy.
Help us create impactful digital products and scale our unique Culture
We've been growing consistently with a small team that is working at increasing scale. We're profitable but we're not frenetic.

Our team members, Partners and end-users are enabled to reach success and satisfaction through marketgoo.

We're all about aligning interests, and that includes yours.
A strong, successful Culture means we've aligned our group goals to our team members' individual goals, and we're profitable doing it. With that as a pillar of our Why, we can focus on our How. And that is to serve web presence providers with SEO solutions that they resell. By delivering on our own value proposition, we've created a successful company margin-wise – but our culture and work model was a success long before that!
Enable success in our partners
Our Partners are interested in consistent growth, opportunities for margin expansion, and ensuring they can deliver on their value proposition. We help them get there by making products that have a proven go to market strategy, provide upsell and cross sell opportunities, and improve their customer value, satisfaction and ARPU. 
We're not currently hiring for any roles, subscribe to our newsletter clicking below to be notified as soon as an open position is available.
As simple as 1,2 ,3. We want to ask the right questions to know whether we're a good ft together.
Our friends at Manfred made this tool to compare our hiring process with other companies in Spain.
A short video call to quickly evaluate whether we will enter into the formal interview process with you.
An interview with the Hiring Manager to understand your story and patterns, and another related directly to your role.
A conversation at length with you and at least 3 core members of the marketgoo team, to evaluate Culture fit and Culture-add.
"Gran equipo, Cultura increíble"
💸 Profit Sharing
We take the culture of Ownership seriously, and profit sharing is part of that.
🧩 Flexilibty
We focus on what you create, and measure according to outputs and results. Doesn't matter where you are, or what your working hours are.
🎖️ Purpose
We want your self-interest, purpose and goals to align with the Company Vision, goals & interests.
✋ Autonomy
Put your skills to use, design your path, and have true impact and influence in shaping something. Down with bureaucracy, hierarchy and micromanagement.
🍰 Goompleaños
Our simplest but best known perk. Birthday off + 50€ to spend on a meal with your loved ones, & a special gift. The catch? You have to share a pic of your day with the team!
📚 Mastery
We never stop learning. We have resources for you to gain knowledge, opportunities for you to make mistakes & we include 'wisdom growth' as an item in our P&L.