You can tell that we've been working hard when we have gone stealth over the past months!
Whether you've noticed something different about our tools, or are just recently catching up with us, keep reading! We are excited to share with you the result  of our team's hard work during these past 6 months.
The marketgoo App
The first thing you'll notice: our redesigned interface! If you are a new marketgoo user, welcome to our app.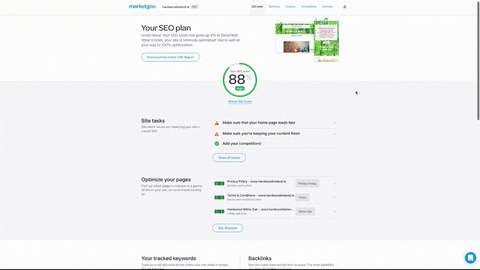 What has changed?
The very first thing you see once you log in is the marketgoo dashboard, which has a new look and feel: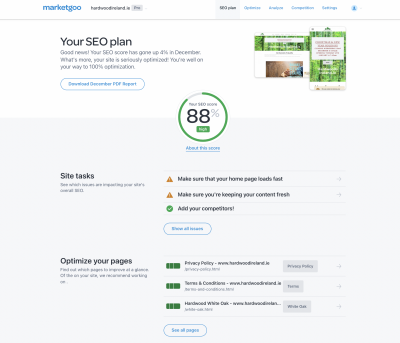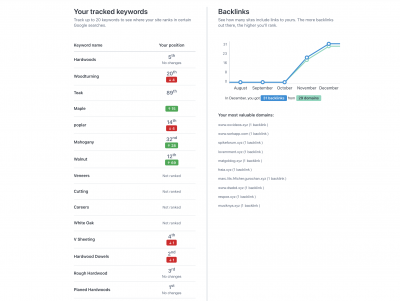 The single task scan allows us to check a single task without performing a full scan.

Instead of waiting for a full website scan to take place every time you want to check if a task is completed, now the scan can be done only for a particular task.

For instance, tasks related to having the correct title length on a post or page, or properly placing keywords in the title, can now be checked in seconds.
The new page optimization for the app

brings this functionality to the interface where you can access the pages directly available for optimization from the homepage.

Interface update:

Each task now opens in its own full-size screen instead of a dropdown panel.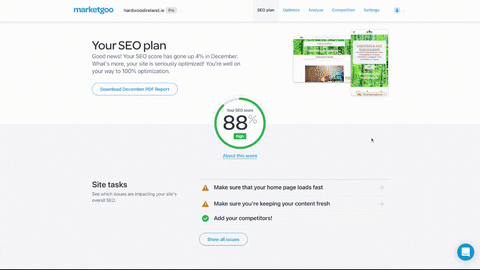 New competitors:

We have updated the competitors tab so you can have an immediate view of all the metrics relating to your competitors. From identifying and adding your competitors to checking out backlinks and keyword rankings, everything is directly available for you in a single place.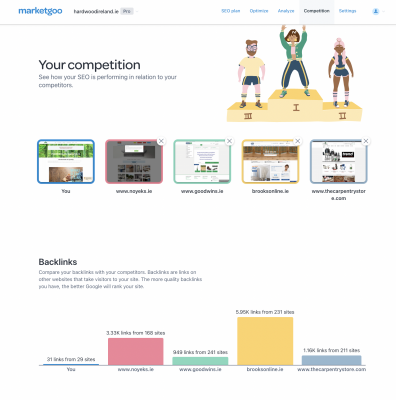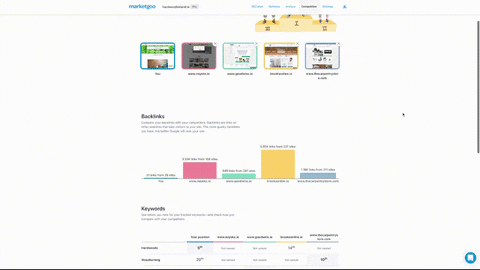 No more downloading a .csv of backlinks. 

This feature wasn't widely used and sometimes confused users, so we removed it to improve user experience.

Removed webmaster email settings

: The "send to webmaster" feature is no longer available, so we removed the section from "Settings" to avoid confusion.
Technical Updates and Bug fixes
We have made plenty of bug fixes and technical updates! A couple of fixes to issues that you may have noticed as a user:
Scanning status

: The scanning progress was showing numbers bigger than 100%. It works as expected now.

Mobile SEO Indicators

: Sometimes, a null value was displayed when a mobile SEO performance indicator wasn't in our database. Now, the App shows a message explaining the indicator is not ready or that there is an error.
The WordPress SEO Plugin
You may be aware that our WordPress plugin has evolved incredibly this year, and the past 6 months we have been going all in, updating and redesigning the experience to ensure it is as intuitive as possible. 
The

Optimize

section has an updated structure – navigation is now more intuitive for users, and the most impactful SEO tasks are listed together.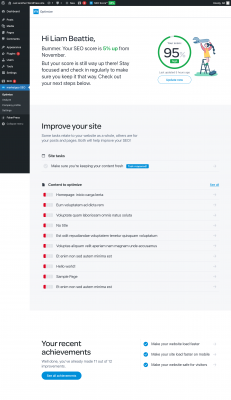 Tasks related to optimizing the entire website

are now separated from those that only refer to specific pages and content, simplifying the experience for the user.
Tasks that have been

completed correctly are now summarized and can be easily reviewed.

The

Analyze

section has a new structure! You will find the information divided into more visual sections, so it's easier to read at-a-glance.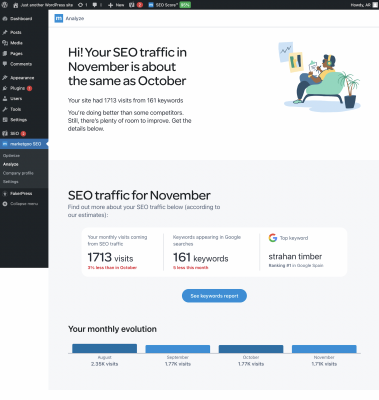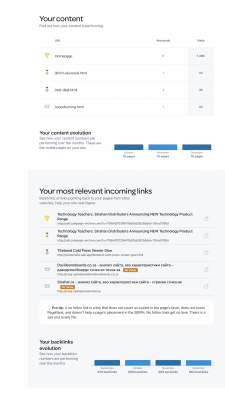 The structure of the keyword report

now shows current detailed data first, followed by the monthly evolution of keyword rankings. ​

Competitor recommendations

are now better suited to your site and market. Give it a try!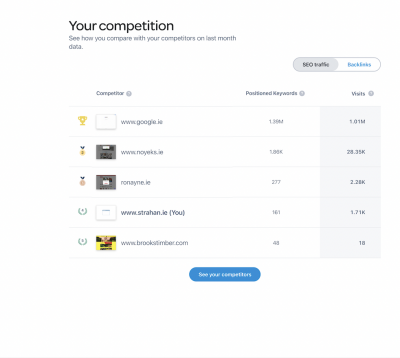 Your

SEO score

,

priority site tasks

and posts with improvement opportunities are now available in the top bar of your WordPress admin space. You can start optimizing with just 1 click! If it gets in your way, you can deactivate it from within the plugin's Settings.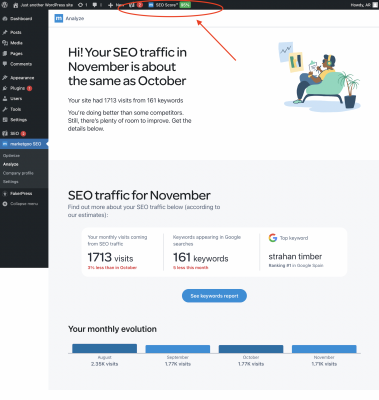 Now, when you verify whether one of your tasks has been

completed successfully

, you will see the results much faster. 

Your

SEO Score

is also now calculated much quicker and simultaneously to the task verification.

If your website does not have a

robots.txt file and/or sitemap

, that issue will now be fixed auto-magically, without you having to do anything manually. This way, search engines will have an easier time understanding your entire website's content and structure.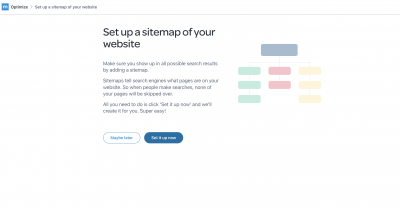 And that wraps up our last update for this year!
But it doesn't stop there, we are already working towards updates we will deliver by the start of next year along with other exciting features, services and partnerships to further enhance your SEO experience!
For a quick summary of our most important updates with our tools, you may always refer to: https://www.marketgoo.com/changelog/ otherwise, you're always welcome to send us a message at [email protected].
Happy Holidays everyone!