When it comes to selecting a hosting company to launch your website, price and customer support shouldn't be the only decision drivers. The reason why you invest in a website is to attract customers/users. Search Engines remain the biggest source of traffic to any corporate website.
It is as important to focus on attracting users as it is to convert them – I mean to satisfy their expectations and give them the service they are likely searching for. This is where SEO success comes in.
Did you know that Google is using real people to check the quality of your website?
Yes, there are teams of people that browse your website and check several attributes which their automated systems are not ready to detect. These agents are looking for trustworthiness, and for a good user experience so it's not only about updating some tags on your titles and being content that you are going to look good to Google.
So, if search engines are going to be your main traffic source, and user experience your best opportunity, then you're naturally going to look at the factors which can affect your position on search engine results pages, and eventually ask yourself…
Does web hosting affect your SEO rankings?
These are the most important things you have to check with your host:
Speed
Google is obsessed with speed because they are obsessed with user satisfaction. And if a user clicks a top ranked website and lands on a slow loading website, they are going to be upset and click back for the next result.
But Google doesn't want to annoy the user, so they make sure your website is loading fast enough and if not, you can bet you are going to see a rankings drop.
So you better start checking your website loading speed now, using any (or all!) of these tools:
It is true that you have some control over how fast your site loads, but a lot of that responsibility also falls upon your web hosting provider, which should have enough resources to allow your page to load quickly. Having said that, slow loading websites are not always going to be the web host's fault. Your coding configuration, content management system, and even plugins installed can harm your page speed.
But if you're sure your website is optimized, and it's still too slow, then you should ask your hosting company to move your site to another server or service. Some web hosts provide isolated shared services and others would recommend you to get a VPS where your website will be more independent.
Uptime/Downtime
If you have an unreliable web host, one of the possible risks is that your site could be down when search engines are attempting to visit it. When your website is not responding, coding problems aside, it is probably because of your hosting service quality.
Search engine spiders (robots that visit websites and collect data) may visit your website several times a day. If your site is inaccessible during certain periods of time, you are going to be flagged as an unreliable website and that will affect your rankings.

Domain history
This one is easy. Google does not usually trust a new domain. The reason is because a new domain website could be used for spamming techniques that some people use to get money. And because search engines are looking for credibility, your website is not going to be trustworthy and credible until it shows good signs of 'life'. It is a matter of time, but in the meantime, make sure you take longer year registrations if possible and that your Whois* information is up to date.
If you are hosting multiples sites or you've done some domain buying, check whether you are using the same email as a contact email. Google is able to see who is behind certain domains and you might  want to use a different contact email for your special website project.
Malware
Malware, all those bad things that people want to do your website without your permission, is probably the number one external threat faced by today's online businesses.  In addition to the damaged reputations businesses suffer when their site unwittingly does harm to their customers, blacklisting by major search engines results in those sites losing all their SEO gains.
So you have to make sure your website is secured. Choosing a web host that offers you a security add-on service is recommended.
IP location
If your website is targeting local markets, you should use a web host that provides you with an IP that is located in your target country. If you are in the UK, look for an IP from the UK.
SSL
Since https became a ranking signal by Google in 2014, it's recommended that you use SSL for your website. Make sure your web host provides you with this service for you website.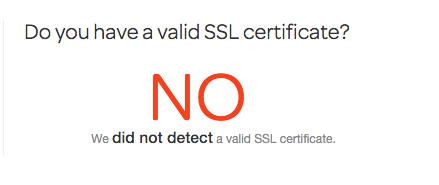 I would add that some web hosting companies have a better reputation than others. So when choosing a web hosting company don't be penny-wise and make sure your provider is actually committed to helping your business succeed online.
There are so many online resources and sites that have done a lot of the heavy work and built web hosting comparison tools, checked who provides the fastest hosting for WordPress sites, compiled reviews and developed tools to show you what hosting company is being used by any particular website, etc. so you have plenty of insights in order to make an informed decision.
So yes, your choice of hosting company can have an effect on your SEO and it's up to you to know what can potentially affect your site, do your research on Hosting companies and demand good service!
Choosing the right web hosting company won't automatically propel you to page 1 of Google, but you will definitely avoid the pitfalls I've listed here.
*WHOIS is a public database which allows you to find out information about a specific domain name. You can find out who registered it, who the registrar is, and who you can contact regarding the domain name.