Being a Personal Trainer is a career that attracts passionate and detail oriented people, which are great qualities to have when you are optimising your site for search engines!
If you're a personal trainer with your own website, there's a chance you work as a freelancer – this means it's more important than ever to promote yourself as a brand and your website is just the place to do that.
Check out how searches for local personal trainers have increased through the years. There's an opportunity for you there!
Use our SEO cheatsheet made especially for personal trainers and fitness professionals looking to optimise their websites: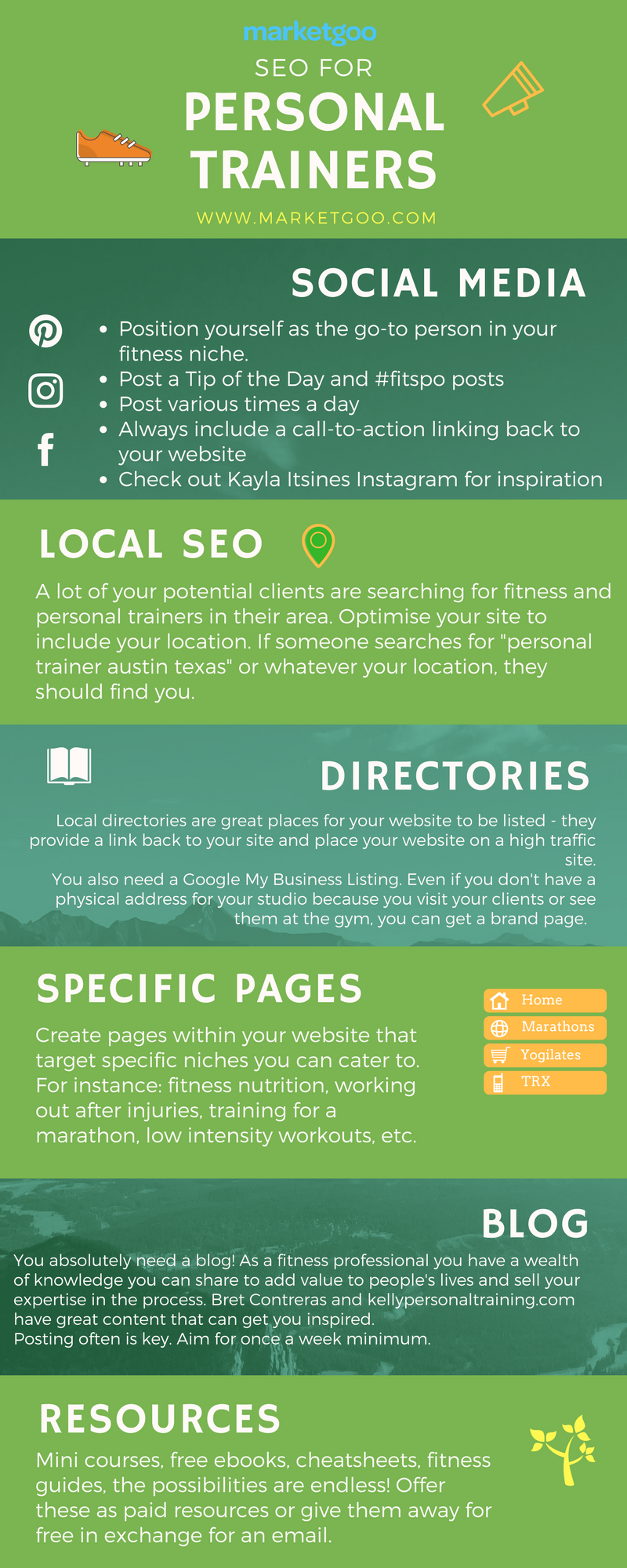 [/sociallocker]
To get started on optimising your site and fixing SEO errors, get a free trial of marketgoo here, where you will see what your site errors are, how to fix them and get one-on-one support for any SEO questions you might have.