For March we borrow the words of our Head of Engineering (Jaime), reflecting on the progress we've had in the past few months:
"My feeling is that we are progressing, attending partner requests efficiently and providing a good service while we keep adding value to the product."
This overall sentiment resonates with everyone on the team.
Cycle Week Duration: 15th March – 23rd April 2021
Besides celebrating our small wins, we are happy to share one of the biggest project launches we've had, the release of our WordPress plugin and welcoming the official partnership with DreamHost and One.com to help us implement it.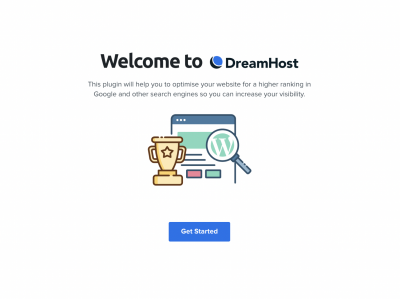 Technical Updates
Continuation of the single page scan improvements
Platform Observability dashboard – We have added more metrics to track platform performance, which means improved detection of issues even before they get reported.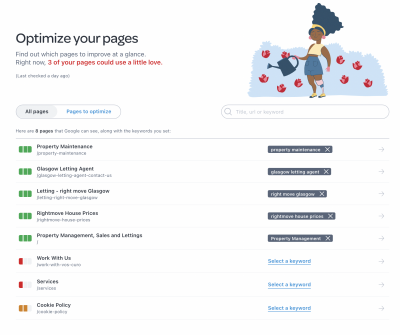 Fixes
Missing pages from the last scan: We noted an error in the page list of the Optimize your Pages section in the application.
This happens when a page added by the user wasn't found in the last scan (usually because they've deleted the page or changed the slug), so marketgoo shows the message: "The page was missing from the last scan".

Other fixes implemented for the WordPress plugin:
Removed "Your SEO website manager" option from Settings: We have retired our legacy feature for sending tasks and descriptions from the tool to a third party email.
Improved Data consistency from SEO traffic: We have ensured consistency in the data users see in their email reports and what they see in the tool.
Settings Loading: We have implemented a fix for users who were getting stuck on a loop when accessing settings.
Partnerships Update
If you have any feedback or questions about these updates, please reach out – we're happy to hear from you!