Last week was an exciting week at New Orleans at the cPanel Conference '13, were we had the opportunity to meet with some of the most exciting companies and people surrounding the cPanel and hosting world.
We were able to show conference attendants our last development, marketgoo's cPanel plugin. We loved the feedback we got and were thrilled that many hosting companies already showed interest in it. Finally, we are ready to make the definitive announcement:
marketgoo for cPanel is here!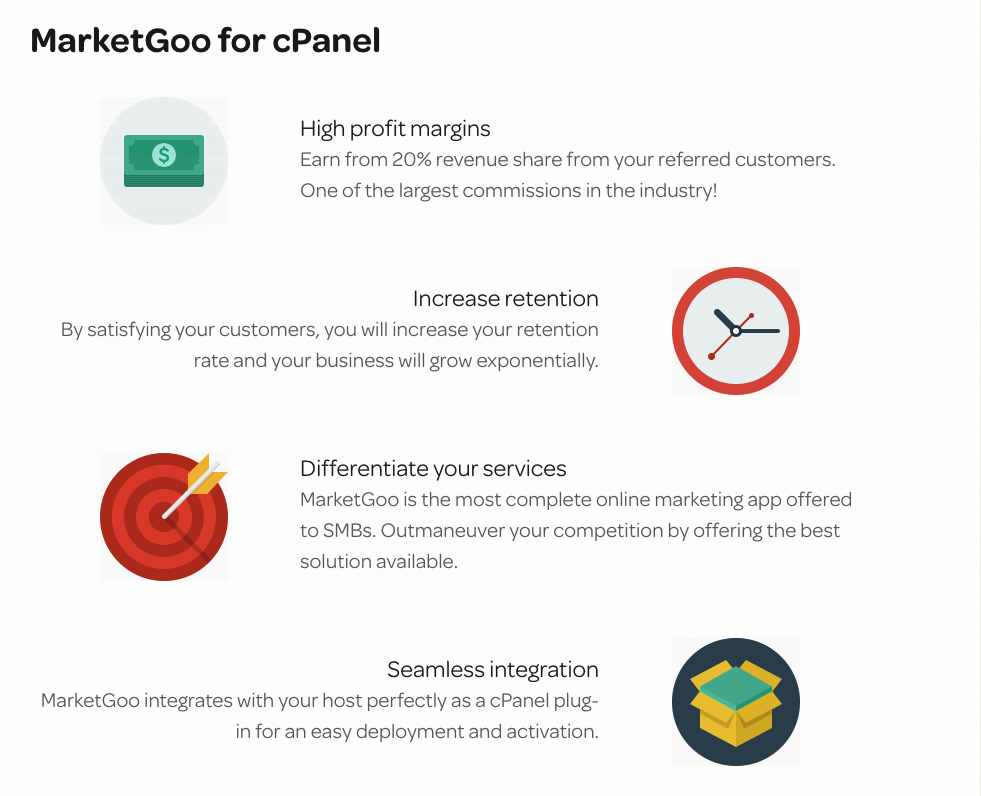 From now, any cPanel hosting company can easily install marketgoo and start offering it to its customers.
We've created a package that we believe it combines the most benefits both for the hoster and for the final client.
With the final customer in mind, our Free SEO Starter Pack is free to use and provides the client with the first steps for SEO and website marketing success, such as search engine submission, keyword traffic audit or website optimization analysis.
Hosters are able to generate new revenue streams with marketgoo, receiving a revenue share for each customer that signs for any of our paid plans. marketgoo also increases customer retention, as it helps them succeed online.
Differentiating services are key to any hoster in order to succeed in a competitive environment, and marketgoo provides an excellent opportunity to this effect.
If it sounds like a compelling proposition, you can find more information in the cPanel App Catalog.