There's no denying that Instagram is getting more popular by the day, and small businesses are scrambling to get it right. We got a chance to talk to Asia Zukowska from River, which is a managed Instagram service aiming to help build brands and accounts get more real likes, followers and navigate this social platform.
We had our first conversation in 2015 when Instagram was so much different than it is today! 3 years later, we've updated our post to reflect more recent conversations with Asia and the River team.
What problems did you see Instagram users were having, that you decided to solve?
People and Businesses doing marketing on Instagram have two main problems:
Lack of commitment
Lack of time to deal with yet another social media platform
River was initially created to make brand building and engaging on Instagram easier, by bringing the 'real people' back to everyone's Instagram profile, not bot-likes and follows.
In April 2017 Instagram did a huge cleanup, putting down services that offered likes and followers in volume. They deleted many fake accounts as well.
Then, they introduced many changes to their API and Terms of Service which led to many complications for those who wanted to grow organically through engagement and acquiring more followers.
When we started River, we were able to perform engagement actions and get creative with how we generated wide interest in our users' accounts. This change, along with the algorithm changes and the birth of IGTV,  made us go back to the drawing board.
Even if our methods have evolved, our mission remains the same, which is to help users find their niche on Instagram, get real engagement and focus on creating quality content over everything else.
marketgoo says: fake likes and followers are a real problem all over the social media world, and they can cause problems that are all too real for your business. Facebook, Twitter, and Instagram have different ways of dealing with this issue, be it algorithm tweaking, or account 'purges' where you'll suddenly find your account short of a few thousand followers.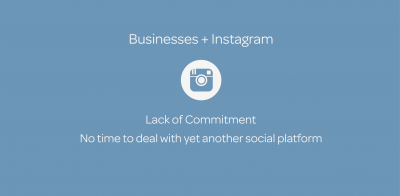 Either way, getting caught will have repercussions on your follower engagement and your account can be penalized. Not to mention, it can be embarrassing – and that's no good for your brand. Finally, it is better than have fewer followers who are actually fans of your brand and engage with it, than a huge number of robots. Social media users are savvier than ever, and they will notice fake likes and followers.
Take a small business that handles a single Instagram account, why should they dedicate some time and possibly pay for a tool like River?
Instagram delivers brands 58 times more engagement per follower than Facebook and 120 times more engagement per follower than Twitter.
Instagram is the number one platform for professional bloggers, artists and brands who want to be closer to their customers and build brand awareness and brand visibility.
And the most important reasons are:
Instagram is the last social media platform where you can still get very high organic reach.
Instagram is probably the best medium that allows you to bring your brand closer to your audience.
Instagram is like the jungle. If you want to win, if you want to go viral and beat out all the other competition, then you need to understand Instagram better than anyone else.
No shortcuts.
So you study the accounts in your niche that are doing well. You spend time on the explore page.
Study. Learn. Test. Analyze. Repeat.
Very few entrepreneurs and solo marketers are going to have the time to do this, which is why they turn to services like River.
marketgoo says: as a small business with possibly only a handful of employees, you probably want to focus only on those platforms which definitely deliver user engagement and can generate business. Looking at Instagram and comparing it to Facebook for instance, there is an opportunity to increase your reach without increasing costs.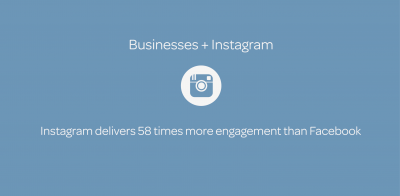 Facebook's organic reach (organic reach is the total number of people who saw your post without you having to pay for it, as opposed to paid reach, which is the total number of people who saw your post as a result of Facebook ads you paid for) keeps diminishing, and it is quickly becoming a platform where you have no 'pull' if you don't spend any ad dollars. Plus, Instagram users like to shop.
What kind of business leads can Instagram generate for a small business/entrepreneur?
It all depends on who your target group is and whether you can engage them.
To use an example, we ran an analysis of followers for the Colibri.IO Instagram profile – and found the following:
Then, looking at the analysis of followers of our own River Instagram profile, we can see that we are engaging:
(This means that you should tailor your content to appeal to this group that is already interested in you. The more you engage the more your audience will give back)
What a small business can expect after the start of activities on Instagram:
Increasing the awareness of your brand
Increase the effectiveness of word of mouth
Receiving engagement from similar accounts who can offer partnership opportunities
And if you want to have leads you should be prepared for:
Competitions
Coupons
Presenting products
Special events only for your target group on Instagram
And don't forget about including your unique URL in your bio. Otherwise, all your traffic from Instagram is counted as direct, which means that you won't be able to see who came to your website from Instagram. It'll look like they just came directly to your website without visiting your profile first.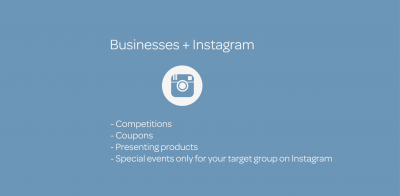 Keep in mind: the Instagram algorithm seems to prefer quality over quantity.
So you can stop freaking out about your number of followers and likes and focus on content. You should also make peace with the fact that Instagram will always be changing. It's not a static app. You can choose to fight the changes or you can work with them. I've decided to work with them so that I can use them to my, and our users, advantage.
marketgoo Says: these are all good tips, we would add that if you create a hashtag that is specific to your business, it is yet another great way to get people engaging with you, and also for you to be able to quantify engagement. Take Burberry and the #ArtofTheTrench and #AOTT hashtag which took on a life of its own.
Commenting on other brand's posts is also a good way to get your brand name out there and you should always reply to comments.
What are the most common mistakes you see with marketers using Instagram?
Even if your product isn't the most photogenic, you can still use Instagram to form a personal connection with customers – as long as you inspire, entertain, and inform in a casual, consistent way.
But always be aware of these mistakes: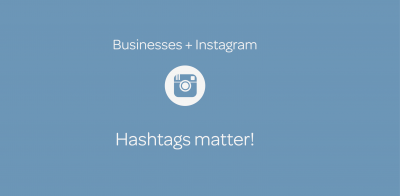 No unique URL in bio
Content publication without hashtags or with hashtags that do not generate coverage
Not engaging in communication with the comments below posts
Lack of involvement, a small number LIKE photos of followers, a small number of followings, not seeking new followers
Additionally, when you don't keep up with recent changes to Instagram, that's also a mistake.  How can you be expected to follow them all? Experimenting is key. Remember: Study. Learn. Test. Analyze. Repeat.
marketgoo Says: don't fall in the trap of claiming that your product and business are boring! Everything can translate to a visual medium. We wrote about this a while ago, taking a look at brands that are in traditionally 'boring' industries and yet are doing a great job.
When we first spoke, IGTV wasn't even a thing, and now everyone is scrambling to make good use of it. What insights can you give us about it as a marketing tool?
IGTV hopes to attract influencers who may not be amazing video editors. There's pressure with YouTube to create highly-polished, professional videos, whereas IGTV is promoting more "in-the-moment" content – just like Instagram Stories, only longer.
Should you be publishing videos? It depends! Do you already publish Instagram Stories and get a good response from your followers? If so, then yes, definitely try out IGTV!
If you don't use Instagram Stories yet, what are you waiting for? It's great to drive more followers to your Instagram account and increase the range of your communication.
If you have a large following you get up to one-hour upload length, but for all Instagram users with less than 10k followers, 10 minutes will be enough.
You can add multiple links in the description to drive traffic to your website! This is huge!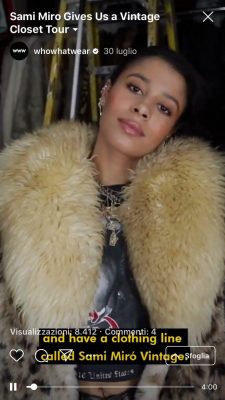 As for IGTV ideas? Here are few:
E-commerce: Film the unpacking of new product. Your customers will love being able to see your new products before it officially hits the sales floor. Kylie Jenner and Huda Beauty do it all the time!
Restaurants: You're all about food and people who love eating food. Simply make them hungry 🙂 Record chefs plating something special or show a full recipe being made in your kitchen.
Designers: People like to see beautiful items, so just keep the camera on while you're shopping for clients and share why you choose certain items over others.
Spa & Beauty: Film a makeup tutorial or tips for a long-lasting blowout. You can do some keyword research to figure out what people are searching for, and create content around that.
Galleries: Showcase your new pieces in posts and stories, and share some interesting facts about the artist or style of the piece.
Services: Interviews and Q&A's with industry leaders, or others within your organization, can provide great value to your audience. Then webinars – if you already go live on a regular basis, or create educational videos, and turn them into IGTV content.
The hardest part is getting started, so just dive in!
Besides River, can you give us your top one or two tools for small businesses and an interesting Instagram account to follow?
Asia's Growth Hacking toolkit:
Tweetdeck – to engage potential customers on Twitter
Google Trends – this is my first place to go when I want to find out what is at the top, search-wise. In my opinion, this is the best place to compare business ideas or check up on competitors.
Remote Working Tools: remote working is essential to your product's growth, and the 2 tools that help me manage in this area are Google Docs and Transferwise.
marketgoo Says: of course marketgoo is a good addition to this list, whether it be with a Free SEO Report or the full feature paid tool. Optimise your website without any previous technical knowledge and learn while you follow our recommendations 🙂
Asia's favorite Instagram accounts to follow:
marketgoo Says: We also have a couple of Instagram accounts we'd like to share!
What about shoppable posts?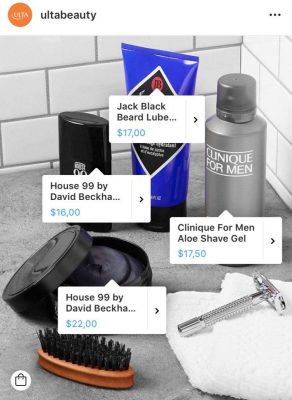 Shoppable tags are the best step to selling on Instagram without being pushy or aggressive. Simply, add the tags to your regular posts.
The tags work as product descriptions and remember people are using Instagram on their mobile devices. They don't have time to read super detailed descriptions like they would if they were on a desktop.
By keeping things simple, you increase chances of your potential customers making a quick decision to buy your product now.
If you want to read more about shoppable posts and getting influencers to promote you on Instagram, read Chapter 5 of this Instagram for Business guide.
So get excited and don't be afraid to experiment!
If you're still curious about what exactly River does, keep reading for a company description and product features.
Disclaimer: We are not affiliated with the maker of this product and featuring the product does not imply endorsement. We want our users and readers to be informed of the many possible choices they have when picking platforms and tools for their business.
————————————————————————————————————– 
With River, you can attract real people and get real love back to your Instagram profile. River does the hard work so you don't have to: keeping up with changes in Instagram, sticking to organic growth tactics (no bots or fake followers and likes) and recommending specific kinds of content for your account to grow.
There is 1 package available in River:
Managed Package: is perfect for those who don't have time to engage on Instagram! This package is operated by our experienced Account Managers, so you can sit back and relax or focus on other important things for your business.  Sign up and our Account Manager will engage your audience for you or your client. As simple as that.
Also Available for Resellers.
Check out River here!