Last Updated: November 2018
As a small business owner looking to optimize your online presence, Foursquare for Business may be among the channels you have considered. It has gone through a lot of changes since its creation in 2009.
In this post, we'll show you what the old Foursquare looked like, what the Swarm app is, and how to claim your listing on the new Foursquare and use it to grow your business.
Table of Contents
Old Foursquare
The "old" Foursquare was an app where you could check-in at any location, letting your friends and social network know where you were at any given moment. Businesses could take advantage of this by 'claiming' their location and offering incentives to customers for checking-in at their location.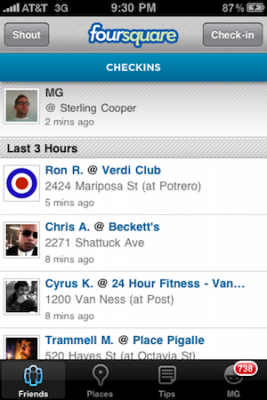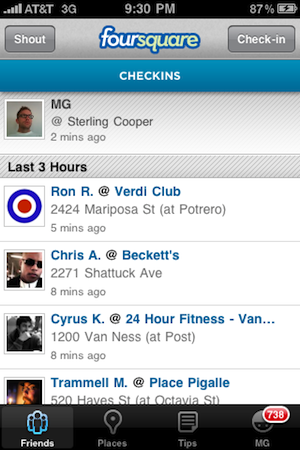 New Foursquare
In 2014 we were introduced to the "new" Foursquare, which focused on serving users as a personalized city guide, rather than social location sharing. If you want the ability to check-in to a location, then you have to use Swarm, their spinoff app. This move was not without controversy (and confusion), and there were more major changes to come!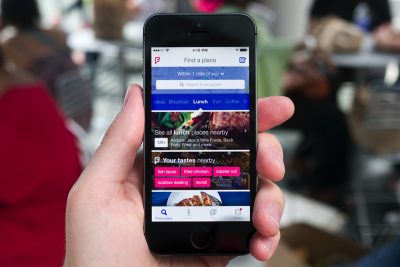 Latest Foursquare News
Foursquare is now a City Guide, comparable to Yelp. It's a local discovery app where you can leave reviews, add favorites, get in-depth information on a business and explore.
Foursquare now also offers an enterprise location data platform, offering their data and technology to other tech companies.
In 2017, Swarm 5.0 was released as an app for 'lifelogging', tracking the places you visit rather than acting as a social network. You can still share photos, check-in and add friends on it.
In November 2018, Foursquare announced it was partnering with TripAdvisor in order to provide their users with contextually relevant information based on their location.
How can I use Foursquare for my business?
Understand the difference between Swarm and Foursquare. While they are meant to be complementary, your larger focus should be on Foursquare; people may still be checking-in through Swarm, but the rest of the important information about your business (photos, reviews, etc) will be on Foursquare.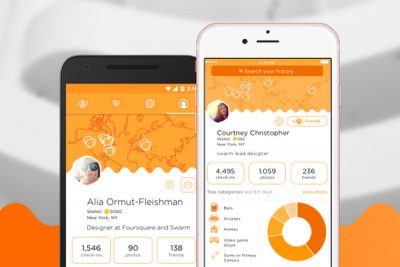 Follow the Steps to Claim your Business on Foursquare
Sign up for a personal Foursquare account if you don't have one yet, and then make sure you're logged in.
Even if you're certain that your business is not on Foursquare, go to claim a listing and search for it. If it doesn't come up in results, at the bottom of the page you'll see a message that says "Still don't see your business? Click here to add it." Follow the link to add your business.
If your business does come up in results, click the "select" button. If you haven't yet signed up, you can do so with your e-mail address or Facebook or Google accounts.
Accept the Terms & Conditions.
Validate ownership by giving your number and receiving a call.
Get Verified. To gain instant management access when claiming a listing requires a one-time fee of $20 USD.

Note that it is no longer an option to verify a location via postcard. Ignore outdated instructions that mention the postcard option. If you're having issues with claiming, you need to email [email protected].

Access your manager tools by logging onto foursquare.com/accounts and select your business to bring you to your "Manager Home" page. From here, click "Manage your listing" to access tools that will enable you to add photos, edit social/web links, map location, etc.
After your venue claim is reviewed and approved, you will be able to switch between your personal Foursquare account and your business account whenever you want.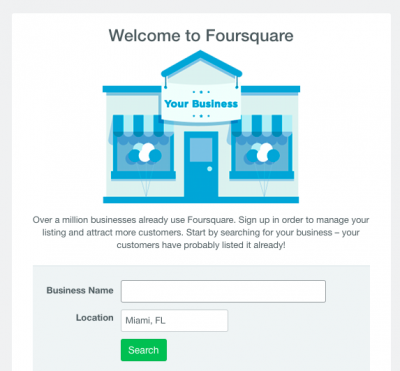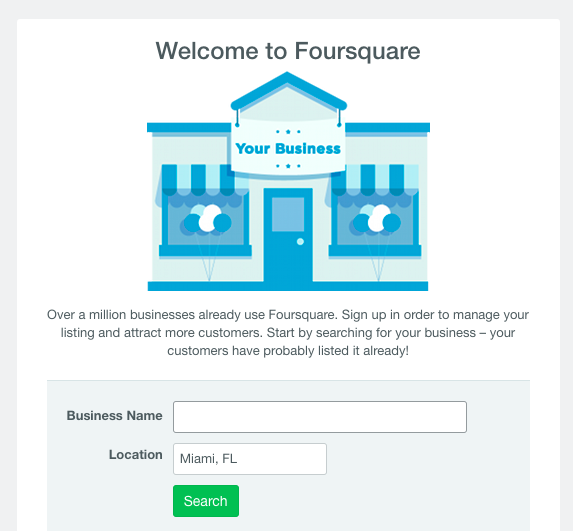 Tips for Optimizing Your Foursquare Listing
Make sure your Customers Know you're on Foursquare
Get a Window Cling (those stickers that say "Find us on Foursquare" or "See what's good here on Foursquare").
Add a Foursquare badge to your website, so your website visitors know they can find you there.
Make sure your business is active on Foursquare: leave tips for visitors to your city, for sightseeing, dining, shopping etc.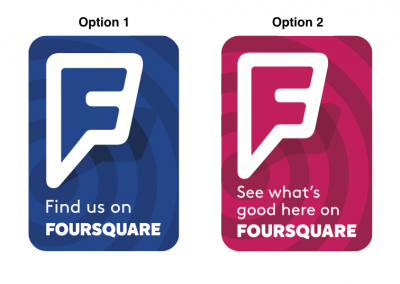 Offer Deals
An example could be: "check-in and receive a discount". It could be each time someone checks in, once they have a certain number of check-ins, or maybe only on slow days.
You could have a special for people who leave 'tips' on Foursquare or take pictures and add them to your page.
Run an Ad
Foursquare says "We target your ideal customer — people in your area who are searching for what you offer, or people who have visited similar businesses but not yours." This is an excellent opportunity to have a cost-effective way of running a super targeted ad campaign for your small business.
Remember that only claimed listings can run ads, and currently small businesses can't run ads on Swarm!
Monitor Your Reviews
To increase your business's rating on Foursquare, encourage your customers to leave a tip or like your listing. The more that do, the higher your rating.
Ask your most loyal clients and vendors to leave reviews for your business.
Use the analytics that the app offers you! You can get details on who checks in, how old they are, whether they're male or female, and other information on how they share their location and reviews.
Keep your business details up to date
Edit your selected photos. As a manager of your Foursquare listing, you can upload or choose your listing's selected photos. This allows you to upload or select up to 5 photos for your location that will appear as the first photos on your listing.

Select "Manage your listing"
Scroll to the section that says "Selected Photos". You will then have the option of adding or changing up to five photos for that location.
Adding or changing a photo will allow you to upload your own photo or choose from photos uploaded by the Foursquare community.

If you update your info on Foursquare, it will also be updated on Swarm.
Make sure phone numbers, address, opening hours and e-mail info are all listed.

Remember the new Foursquare seeks to understand a person's tastes, learn what they like, know where they go, and based on all this, offer them the best recommendations possible and help them discover new places.
In order to increase the odds of you showing up on users' feeds, you need to increase the number of people visiting your store, not just simply checking-in.
Foursquare uses "GPS signals, cell tower triangulation, personalized historical activities, and Wi-Fi networks to understand the location of an individual user and recommend nearby businesses."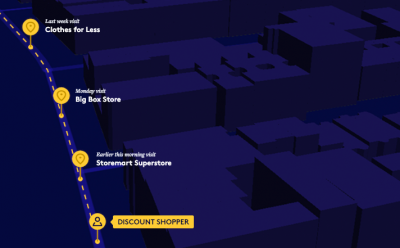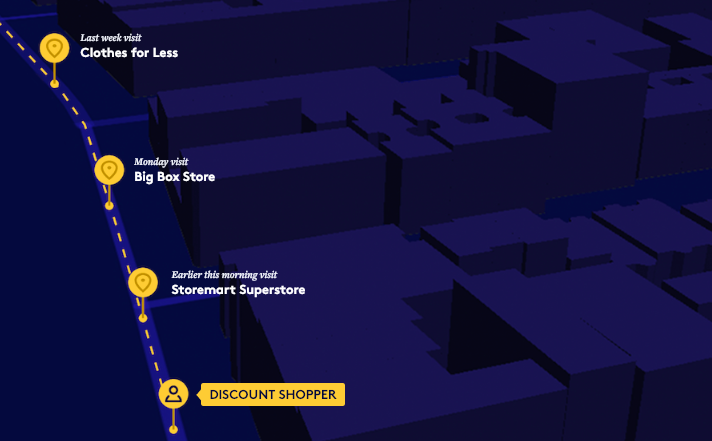 This means Foursquare knows what your customers and potential customers are up to even if they don't explicitly check-in through Swarm.
So there you have it: if you're part of a business that gets foot traffic, claim and optimize your Foursquare business listing in order to be discoverable to potential customers.
P.S.: Don't Hesitate to Ask for Help!
If you have any issues, we've seen Foursquare customer support replying quickly on Twitter on @4sqSupport and @swarmapp and there are many helpful articles here.
Do you have any stories on how Foursquare has worked for your business?