Product Update is our monthly communication that showcases the latest changes and improvements we've accomplished.
Here is what we did in May:
Smart detections
marketgoo gives you a personalized marketing tool with simple tasks to optimize your website's position in search engines. These tasks are separated into personalized detections for your site (missing meta descriptions, for example) and generic website marketing recommendations (how to create a Google My Business account, for example).
We are working on providing a much deeper experience for each case but from now on, you'll always be shown the urgent detected issues first. These warnings need to be fixed right away to improve your site's performance and now is easier and faster to see them at a glance.

New welcome emails
As we mentioned in the previous Product Update, we are reviewing our mailing communications strategy. In this sense, you'll receive new welcome emails to reinforce the onboarding experience in the first days of using marketgoo.
How? Based on our research, we decided that we needed to explain further the benefits of the tool. But not just that, these emails are also giving several resources for a better immersion: access to our Knowledgebase, free website marketing content (for which you can subscribe here) and direct contact with our support team 🙂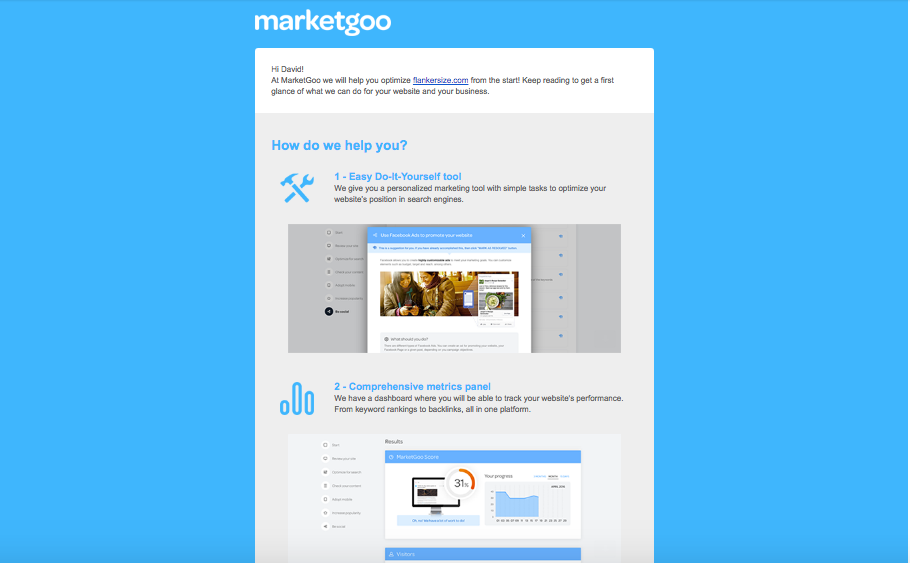 Competitor's metrics more relevant in the dashboard
If you want your website to be successful in search engines you should compare its performance with those of your competitors on a regular basis. Tracking them with marketgoo will give you full visibility about their metrics, and this is crucial to beat them.
However, we were not showing this information in the best way. Now, it will always be present in the Results section so you can be updated when analyzing your own metrics.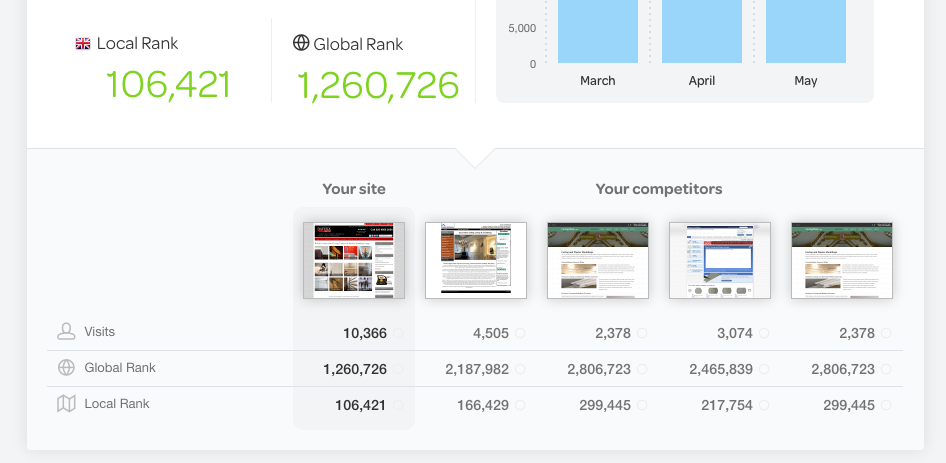 UI improvements
We've also been making some changes to the tool's interface, again to guide you into understanding better the tool and to address the urgency of certain issues.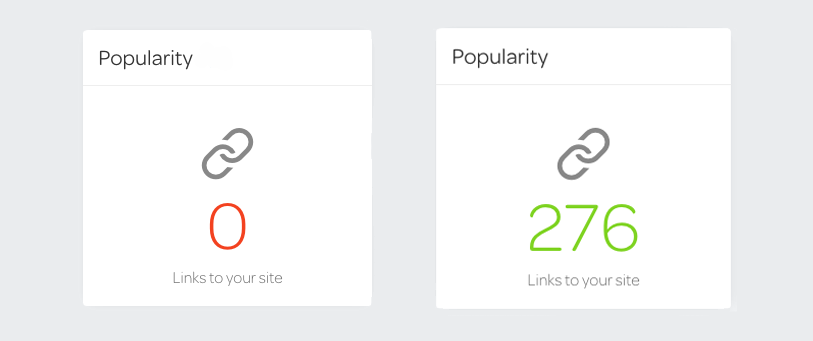 New tasks
Claim your business on Foursquare.

Include a site in XML format.
Add your keywords.
Add your competitors.
Knowledge base
Following our concern of delivering the best user experience, we are working on broaden our Knowledge base towards a dedicated documentation resource about how does marketgoo work.

Take as an example, this article about the scope of marketgoo's Score.
---
Go ahead and try out marketgoo. Optimizing your site and growing your business is just a few clicks away!
Feel free to make any comments and suggestions. Your feedback is what makes us better.
You can take a look at our previous Product Updates or subscribe for future releases.