Cycle Week duration: 03/08 – 11/09
At marketgoo, our goal is to not only provide an SEO solution that best fits the needs of Small and Medium Business users, but also to create a product that is engaging and easy to get familiarized with.
Hence, the latest improvements within the last cycles of our Product and Development focused on significant drivers for efficiency and quick time to value for our end users.
Probably one of the most significant updates to our product is our marketgoo SEO score. We have optimized our algorithm to reflect a more accurate representation of a user's starting point and progress when it comes to improving their website.
This update was driven by our analysis that most of our users are motivated to keep optimising their site when they have a clear view of the progress they've made in completing their SEO tasks.
Completing tasks without any effect on their score was frustrating for users. From now on, every task has an impact rate that modifies the score upon completion.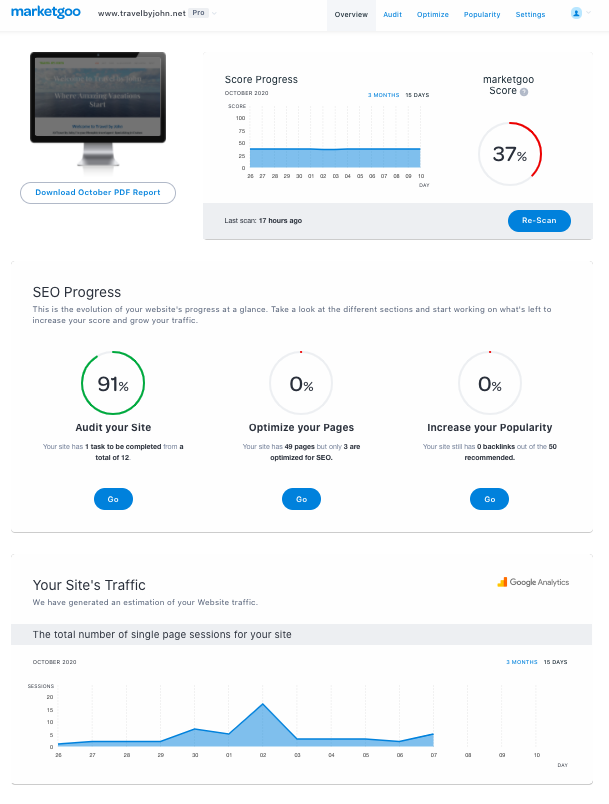 latest marketgoo version
Our quest for fulfilling the needs of all the different segments of our user base led us to the decision to open access to one of our main features to all of our users.
With our new update, our Optimise your pages feature that used to be exclusive only for our PRO users is now available for both Lite and PRO plans.
That means that our Lite users now have an added leverage for getting started with improving their website SEO by having the ability to target pages for their keyword of choice.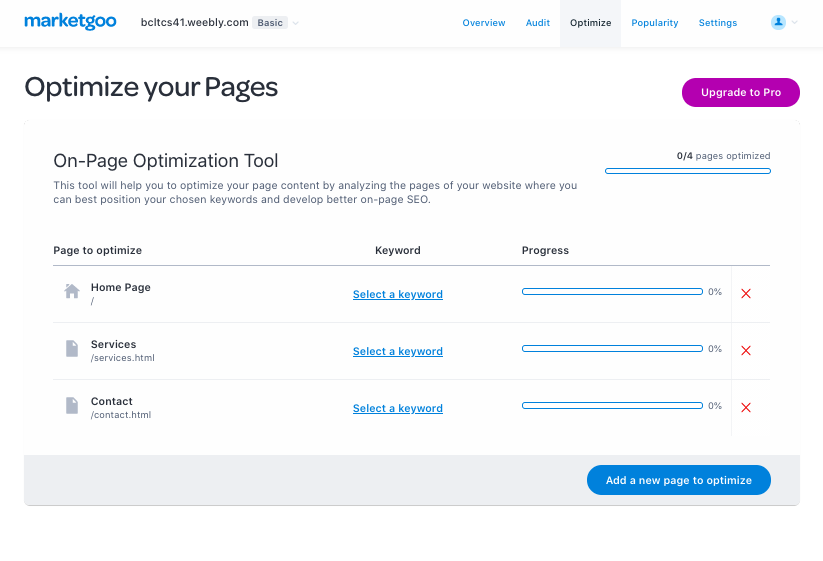 We are also continuously updating the design and usability of our platform by providing enhancements to our user interface.
Upon registration, new users will be welcomed by an improved version of the Wizard that displays over-all information of what the marketgoo score means for their website.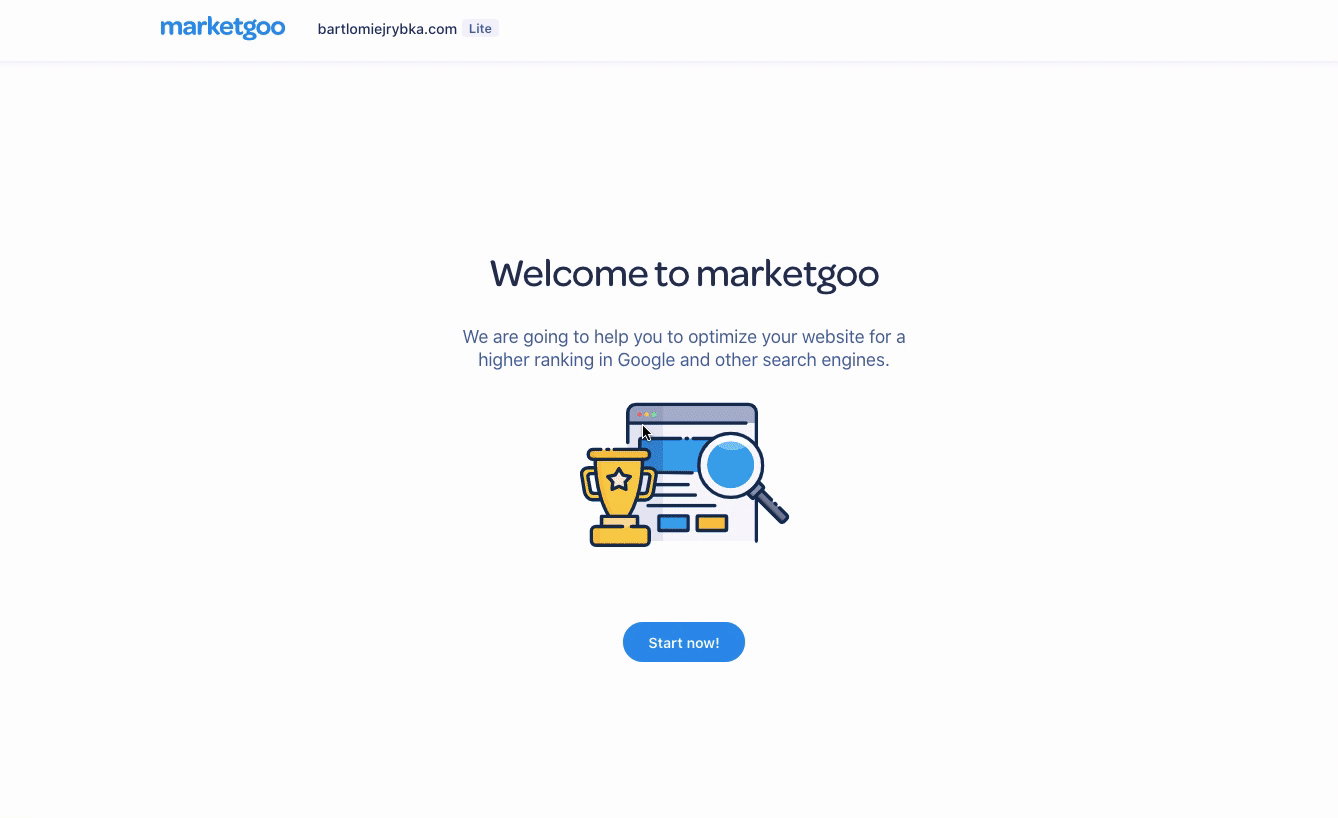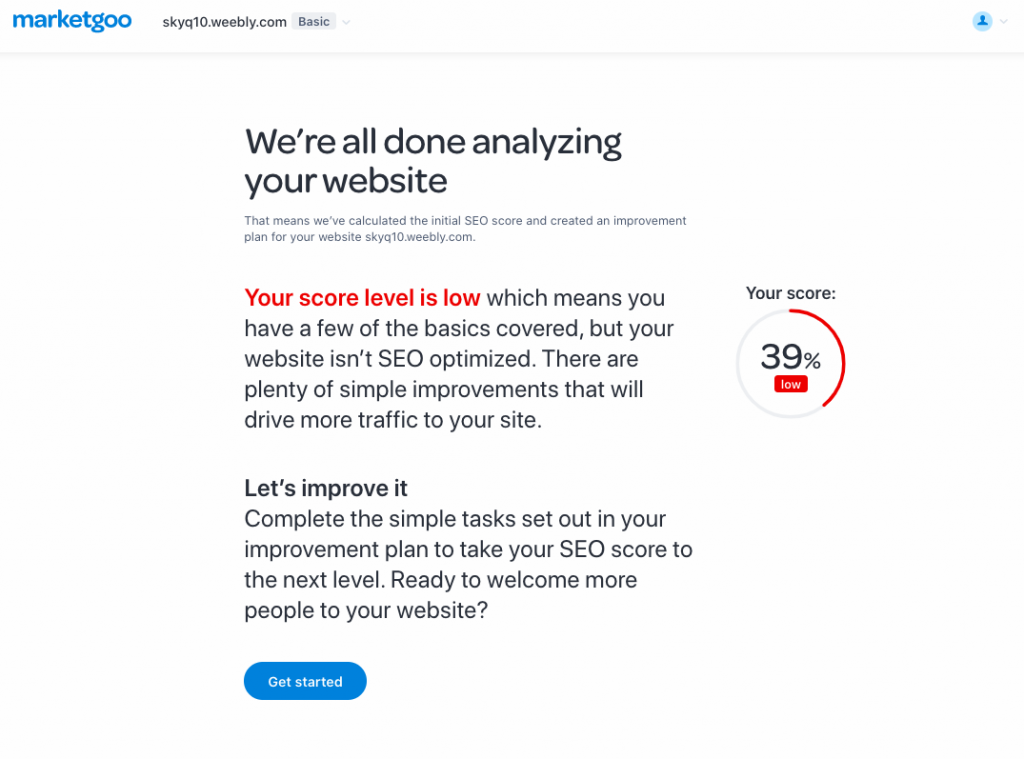 And finally, our new Settings page makes it easier for our users to focus on what key configurations need to be addressed within the platform.
We have put together relevant sections to improve the access to each setting, whether it is Adding a new Keyword, finding their website competitors or configuring their Google Analytics account.
The new settings page also allows the user to set their desired language, and now officially supports 9 languages (English US, English UK, Spanish, German, French, Portuguese, Dutch, Danish and Swedish).
READ: marketgoo Settings Update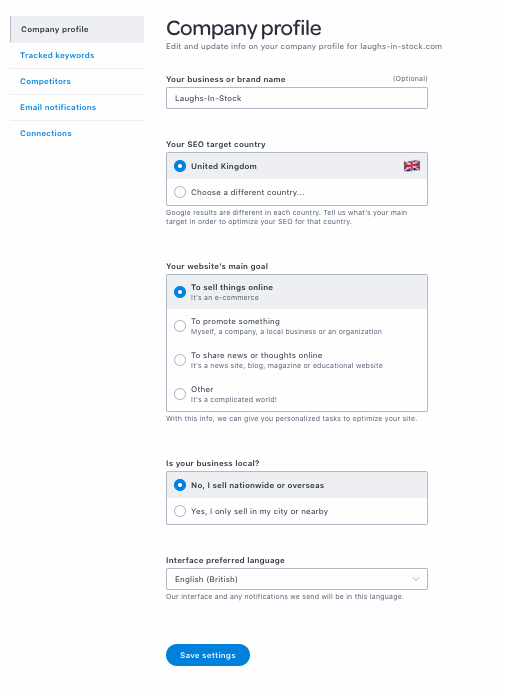 If you have any feedback or questions about these updates, please reach out – we're happy to chat.