If you're a photographer who hosts their portfolio and advertises their services online, the amazing photographs should speak for themselves, right?
There shouldn't be too much work involved in having visitors appreciate all the amazing work on your site! Wrong.
As a photographer with a website, you need SEO. SEO for photographers isn't necessarily different than the optimisation for search engines that you do for other websites, but you do need to pay special attention to image size, file names and captions among others, as well as keep tabs on your site's loading time on desktop and mobile devices.
How will getting SEO right help you? You'll attract more visitors to your site, and they will be qualified (more likely to hire you or share your content). It will also allow your business to become more independent of paid ads.
The cheatsheet below focuses on links, mobile optimisation, your social profiles and optimising each of your images.
For further details on how to optimise your images (even without losing quality), we wrote a post about it here.
For ideas on how to grow your Instagram profile, read this article from someone who wasn't even a professional photographer but managed to use his Instagram account to become one.
To understand how to get more links, marketgoo offers a free trial of our DIY SEO tool, that will tell you what you need to fix, how to to fix every issue step by step and additionally, how to maintain your site in good shape for search engines.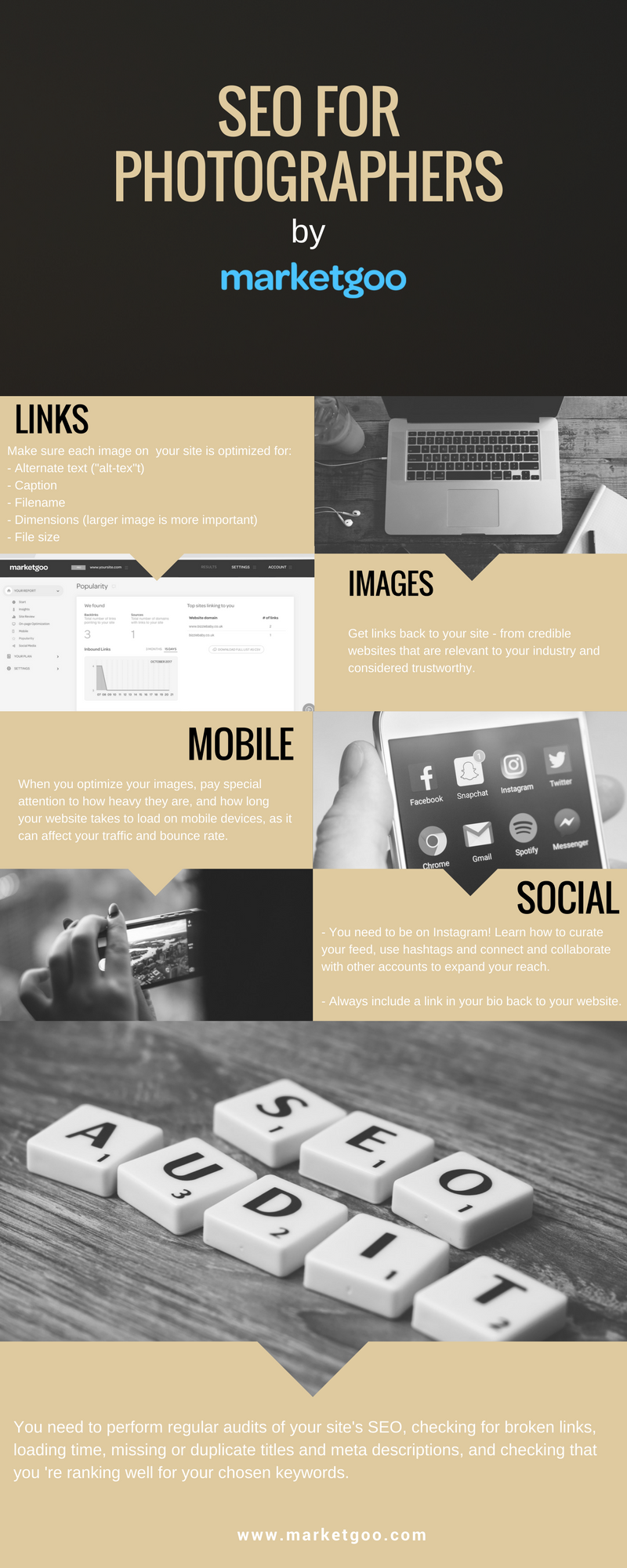 Sign Up below for your FREE 10 day TRIAL of marketgoo PRO!