Marketing a jewelry shop (whether it's all online or not) is a hard job, because there is lots of competition and not that many ways to describe the main items that you commercialize (how many different ways can you say 'gold ring'?). However, there are a few basic guidelines to keep in mind when you start optimising your site for search engines (and very important if you're just building your site).
Remember that keywords are one of the most important elements of your online strategy, and that while often ignored, blogging is one of the best ways to ensure you're consistently publishing fresh content that is relevant to your audience. They'll come to your site through your blog and then stay perusing your product gallery!
As you'll see in the cheatsheet, Pinterest and Instagram are your most powerful social platforms so dedicate a good amount of time to them. Additionally, be creative and don't limit yourself to images; try with videos, stop motion videos, behind the scenes (especially if your products are handmade), etc. Make sure you have a business account on both sites. As for hashtags to use when you post, some of the most successful are:
#jewelry #jewelrydesigner  #jewelryforsale #jewelrystore #jewelryshop #jewelrylove #jewelryswag #jewelrygoals #jewelryonetsy #jewelrysale #jewelrylovers #jewelrygifts #jewelrybotique #jewelrylover  #jewelryjunkie #instajewelry #jewelryforsale #handmadejewelry 
Keep reading for more: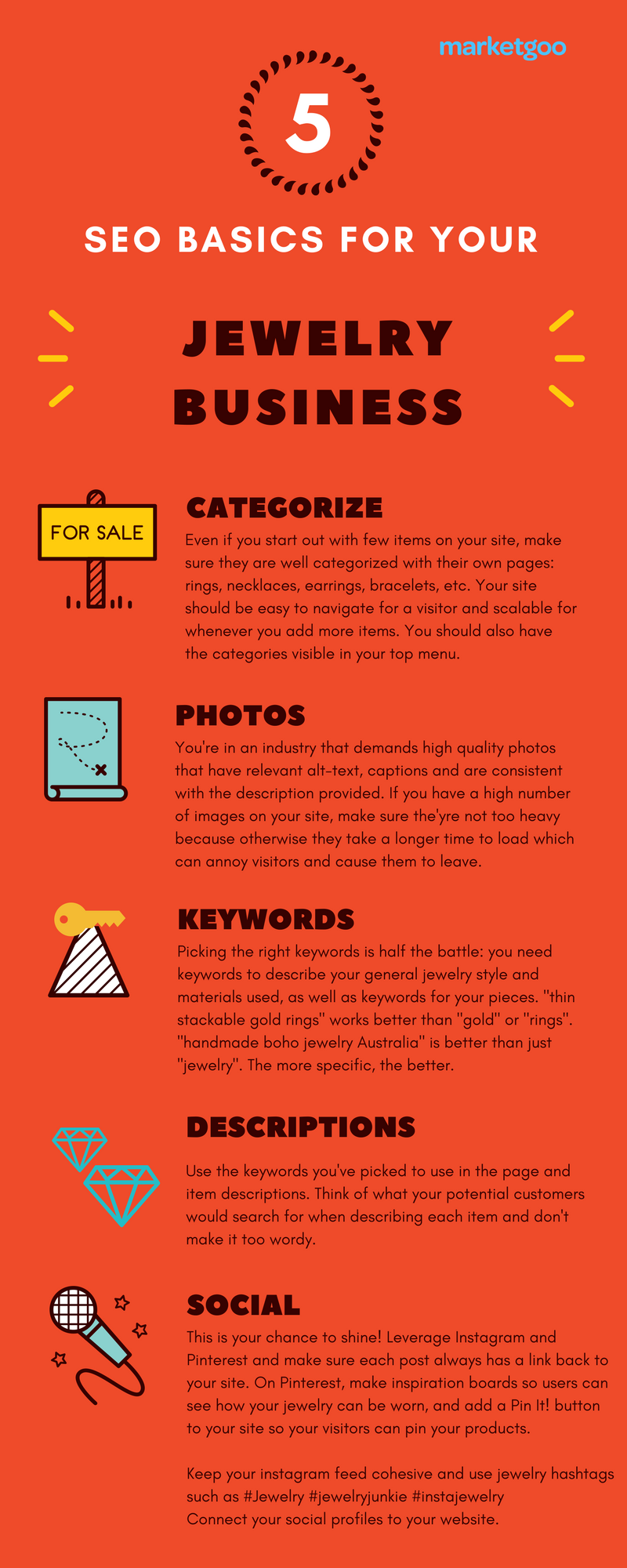 Want to see how you can improve your site to get found by more people on search? Generate your Free SEO report below!