These past weeks (and during the coming weeks as well), we're working on new things! We'll soon give you a teaser of our recent developments, but for now we'll focus on a couple of recent updates to our products. 
Google Analytics
In this case, we have a link within the marketgoo web app to get results from Google Analytics (GA), which can sometimes be "broken" by external actions. 
It's important to highlight that with the Google API, we request users' permission to access their site's Google Analytics data through an "OAuth token." This token allows us to read their analytics data under certain conditions, such as the user maintaining access to their GA account, no changes to the domain, or their Google password.
Previously, some marketgoo accounts had their GA permissions revoked without any warning. We've addressed this by now notifying users when re-authentication is needed (renewing the OAuth token) in marketgoo's Analyze and Connections sections to ensure uninterrupted access to their data.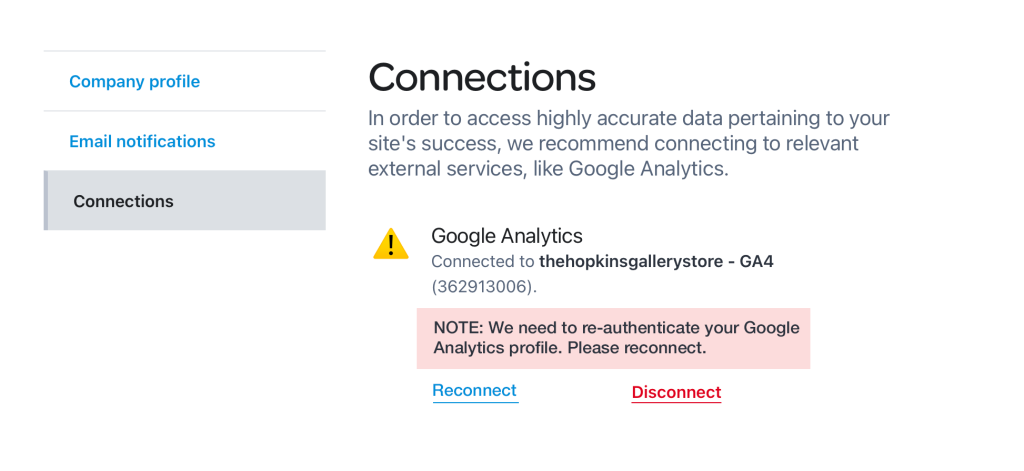 Who it's for: Web App users
Where the tasks appear: in the Analyze and Connections sections
WordPress SEO Plugin
The last release (v1.4.9) includes the following fixes and improvements:

Enabling the monthly email: at times, if a user tried to enable the monthly email, a white screen was shown. That's no longer an issue.

Improved settings: the option to no-index Archive pages has been added, as well as better options for meta descriptions across Category pages.

Improved 'duplicate title' task: now, if the user has duplicate meta titles, they can go ahead and update the meta title of a post or page, and only the meta title (a title placed in the metadata of the web page, visible to search engines) is changed.
The post title (the page title visible to the reader) is not changed. This makes the task easier to understand and act on. 

User analytics: we can now measure page views and other user behavior on the WordPress plugin, which will help us improve the product and give the best experience to end-users.

Enhanced token validation: We've improved the token validation in order to make sure the plugin is installed on the domain it is supposed to be:

The token validation is done every time the plugin calls the API.
If, after the initial plugin activation, there is no active plan (it's either suspended or canceled) for the domain in which the plugin is installed, the UI is blocked and the user is notified exactly why.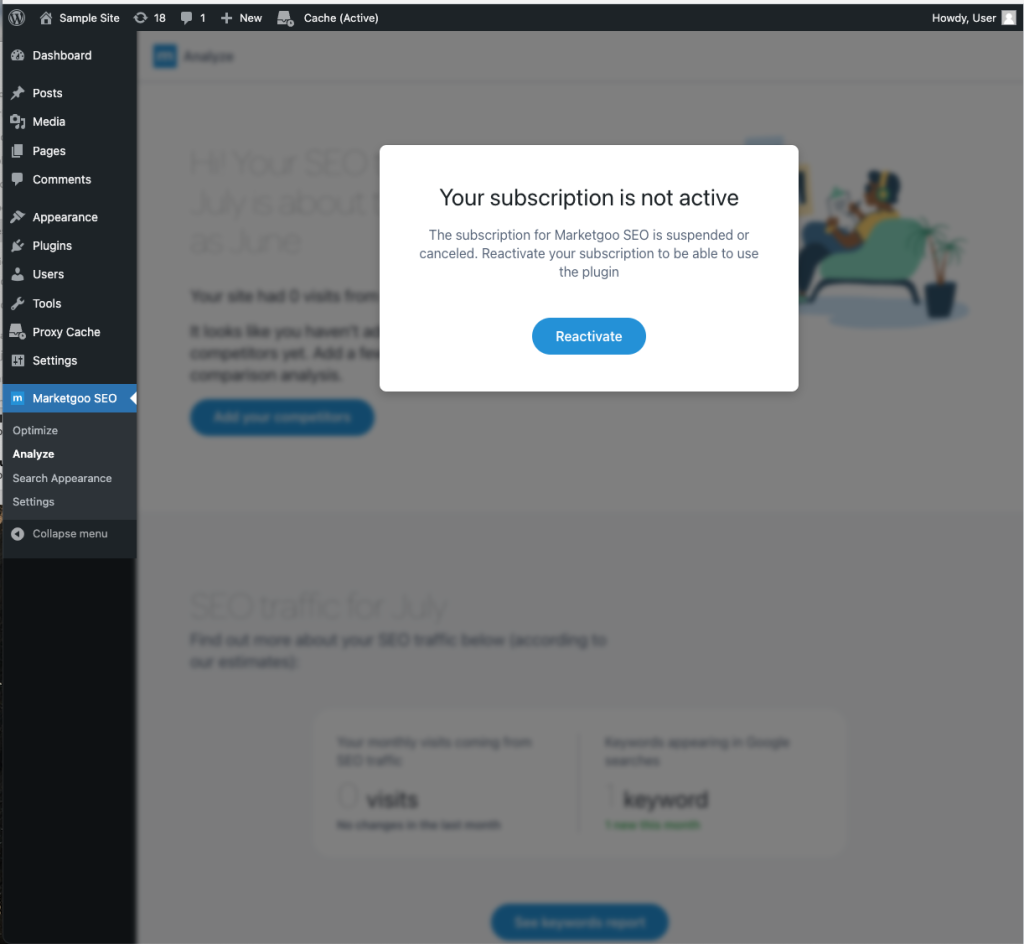 Who it's for:  WordPress Plugin Free and Pro users
In the past weeks we also made quite a few fixes and have been planning what 2024 will look like for our products. Stay tuned!