A lot of website builders like Shopify, Squarespace, Wix, etc, get a bad rap for not being SEO friendly. While it is true that the great part about these platforms (easy to use, no coding required, locked platform) is also what causes some of them to trip up your SEO (you have restrictions in place that prevent you from messing the website up, but also prevent you from doing some SEO friendly editing).
However, with Shopify you have a lot of ways to really optimise your website. Additionally they have a lot of great resources for their users. But we don't all have time to be reading through pages and pages of a manual. So, what are the basics about Shopify SEO you have to get right?
Check out our cheatsheet to find out!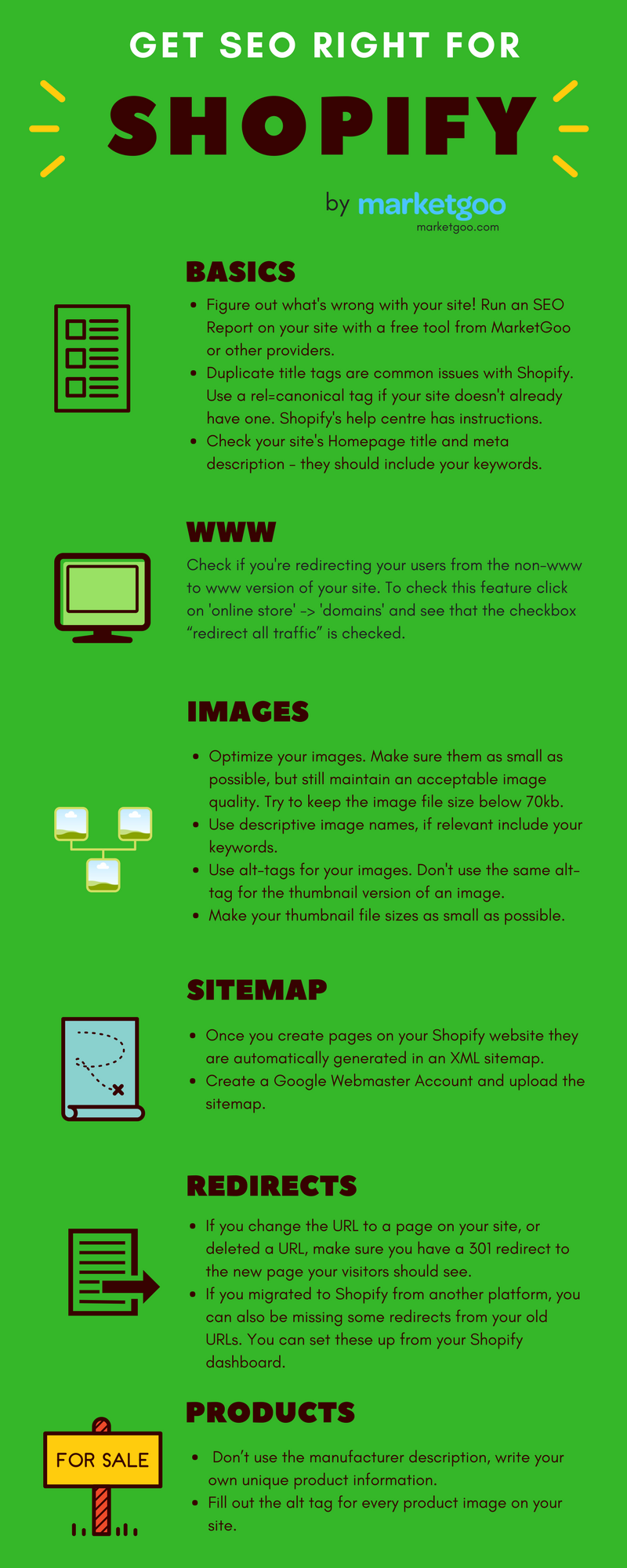 If you are ready to go all in and start fixing all your site's errors and improving its traffic (and seeing what your competitors are doing in terms of SEO), you can get marketgoo PRO. marketgoo is an easy to use, Do-it-Yourself tool that guides you in improving your site's SEO.
Additionally, if you want to learn from larger, successful Shopify sites and how you can copy what they're doing, check out this study from Linkshero.