If you own or run a furniture shop, you know that you don't only sell furniture: you sell a lifestyle, aspiration, and comfort. When people enter your store, it's easy to transmit the essence of your furniture through displays, setups, and the fact that the visitor can touch and test the furniture.
What about your online store? How can you transmit your value through a website? SEO is one way you can get your website to speak and seek out those potential clients who are looking for what you're selling.
Still on the fence about selling your furniture online instead of using your website only as a catalogue? Think again!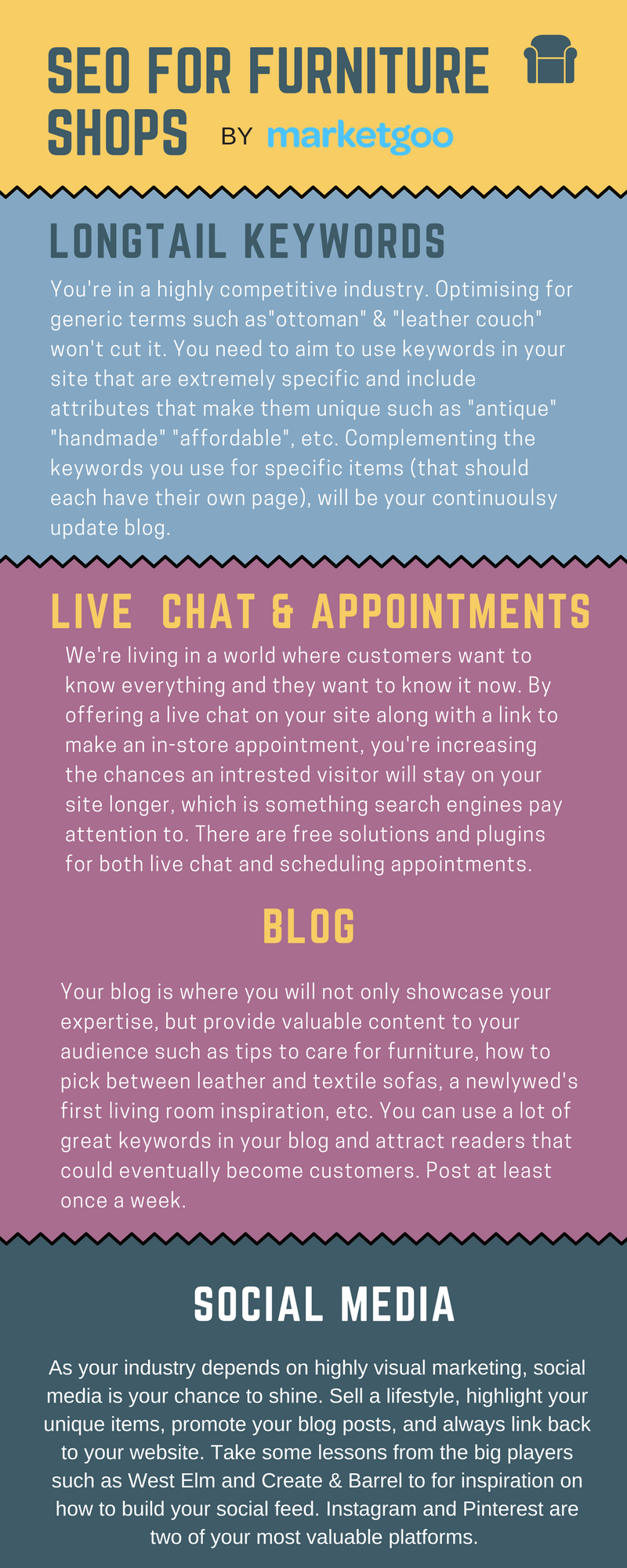 To start optimizing your site, get your free SEO report where you will see what your site errors are, and then get marketgoo PRO to get instructions on how to fix them and receive one-on-one support for any SEO questions you might have.