Time for our marketgoo Product Update: June 2016 ! Product Update is our monthly communication that showcases the latest changes and improvements we've accomplished.
Here is what we did in June:
marketgoo for Weebly
You've heard us talk a lot about Weebly and it's because we've been working hard to seamlessly integrate with their platform. It started out with the App Center, then came Dashboard cards, and it all snowballed from there. Now we are happy to announce that Weebly users are getting a totally adapted version of marketgoo, where each task and recommendation is presented specifically with the Weebly platform in mind. This has resulted in an improved user experience and satisfaction. We have received an incredible response, increased engagement, and are actively working to incorporate user feedback into our recommendations.
Below you can see a task as it appears for Weebly users.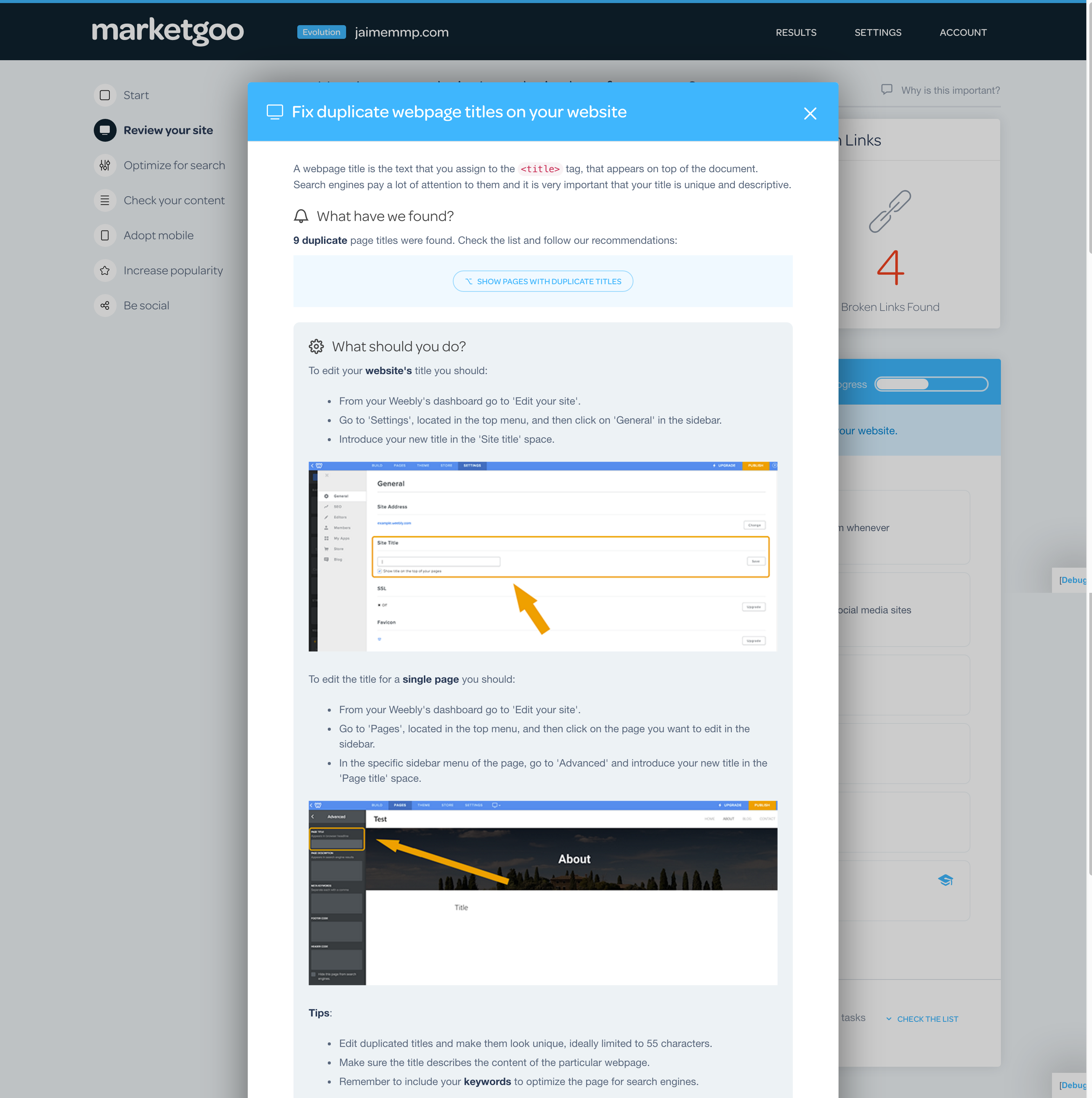 New subscription plans
Just as user feedback played a large role in how we adapted our recommendations for Weebly, they were the force behind our decision to offer new marketgoo subscription plans. We had been receiving requests for a wider variety of pricing plans and we also had a lot of longtime users who would benefit from these discounts. This new competitive pricing is based on Monthly, 6 month, and Yearly time commitments. These allows the user to enjoy discounted prices and long term usage of the tool.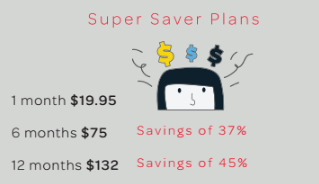 Up-sell strategy
We have been just as dedicated to our Partners as we have to our Users, and the proof is in our improved product portfolio for Partners, focusing on marketgoo Start. We developed and fine-tuned a strong up-sell strategy, outlining the user journey from the starter product ('Start') up until the full feature ('EVO'). We've defined a number of  up-sell paths which are aimed at:
improving visibility of higher value products.
avoiding overwhelming the user.
integrating up-sell paths into the app.
trigger based up-sell paths (i.e only upsells only when needed – for instance when the user needs or will take advantage of more features).
In short, the "up-sell path"is a group of CTAs  (Call-to-Action) that are triggered only when certain conditions are met, and each CTA is individually configurable, so it is possible to show none, some or all of them.
This is an incredibly exciting development and we have a ton of information and documentation for our Partners and Prospective partners to see what this would mean for them. Want more info  on this? Leave your e-mail.
[contact-form][contact-field label='E-Mail' type='email'/][contact-field label='Name' type='name'/][/contact-form]
Onboarding emails
Much has been said about improving our communication with users; we have overhauled our messages and the way we interact with each user in order to best transmit the value of the tool during the first days they are using it, as well as teach them the how-tos of using marketgoo. We have seen engagement rise exponentially and are getting an even clearer idea of what makes users stay engaged and keep on using our tool. It is not only a win in user experience, it's a win for us in customer support and educating the user on app features (such as keywords, competitors, page optimization, etc)  and general SEO and Web Marketing concepts.
Here's a teaser for one of the many new e-mails and in-app messages we we debuted this month: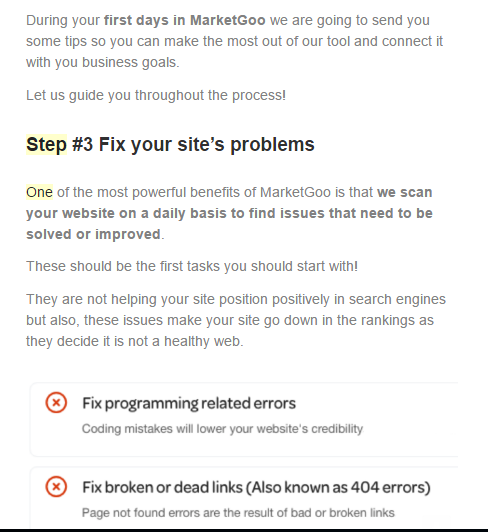 Go ahead and try out marketgoo. Optimizing your site and growing your business is just a few clicks away!
Feel free to make any comments and suggestions. Your feedback is what makes us better.
You can take a look at our previous Product Updates or subscribe to future releases.